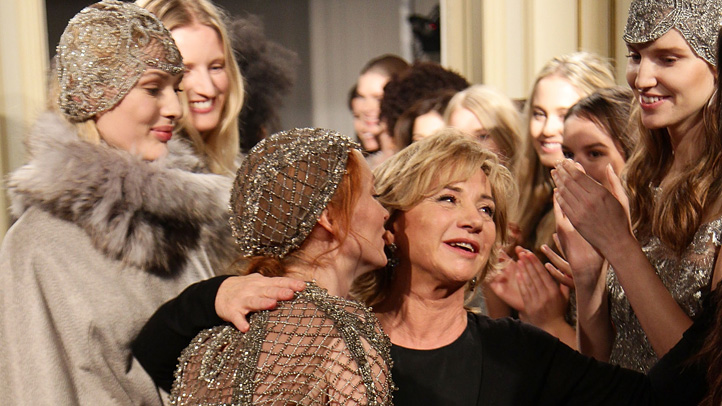 For its debut year, Macy's new Impulse category -- which features a rotating cast of designer collaborations at lower price ranges -- featured an impressive cast of talents including Matthew Williamson, Giambattista Valli, and Karl Lagerfeld. For 2012, however, the department store started this off rather quietly, previewing a relaxed-chic collection from New York label Doo.Ri (not exactly a household name in the fly-over states) with relatively little fanfare.
The next designer in the year's Impulse roster, however, will likely get a bit more fanfare: Alberta Ferretti, the Italian designer known for her elegant, feminine sensibility, has created a capsule for Impulse inspired by the Amalfi Coast, according to WWD.
The 30-piece collection will reportedly hit stores on April 17, and is packed with some Ferretti signatures -- floral prints, feminine cocktail dresses, and a dramatic one-shoulder chiffon gown.
The partnership will likely prove a huge opportunity for Ferretti to tap into a younger market -- especially with price points set between $49 and $119. In addition, it provides Macy's with a spring-summer-appropriate designer (a season where Ferretti truly shines) to add to its five-per-year collaboration plan under Impuse. Considering how many designers have already been featured by Macy's, Target, and H&M combined -- not to mention other one-off collaborations or designers who, candidly, wouldn't be interested -- it seems like the pool of talent may start to shrink as the years go on.