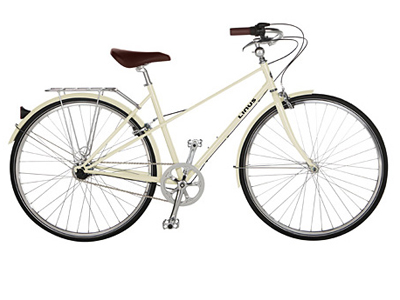 Almost too precious for words, Tribeca's new Adeline Adeline bike shop caters to (mostly) women looking for stylish city cycling.
As soon as the sun starts to warm the city, it seems chic, vintage-inspired bicycles become as unbiquitous in terms of accessories as the latest handbag or a colorful new pair of sandals. While ladies have become avid fans of said bicycles, owner Julie Hirschfeld saw a void in terms of ladies' cycles, and has proceeded to stock her store with low-tech, high-style two-wheelers from Holland, Germany, England, Italy and Venice, CA, made expressly for urban riding. The owner cites a vintage Schwinn as the sort of model for the type of bicycle niche Adeline seeks to fill -- think a sophisticated version of streamers and rainbow-printed banana seats, swapping in world-class design elements and sought-after models. The shop's concept started out as a special ladies' exclusive spot, but apparently has been well received enough by dapper New York men that offerings have been accordingly expanded.
In addition to the bikes themselves, cyclists can stop in to Adeline for smart accessories that include a custom bike bag designed by a design collective in NYC. The airy, pink-accented boutique on Reade Street in Tribeca will officially open later this month with a party, but is now open every day, Mondays by appointment.
Adeline Adeline is located at 147 Reade Street.