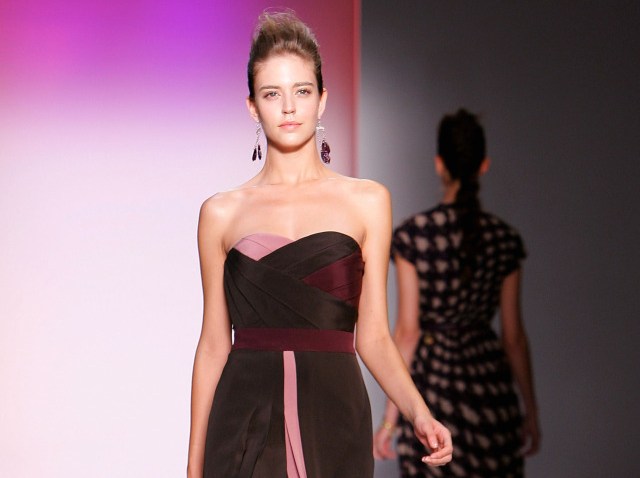 Following quasi-substantiated buzz 2009 golden boy Tracy Feith had closed up shop for good, another hot-minute favorite label, Abaete, is suspected to have shuttered indefinitely.
According to the Daily's blog, the Fix, designer Laura Poretsky closed the Abaete label after production stopped in back in October 2009. Founded in 2004, Abaete enjoyed a quick trip to the top of the fashion set's insider-y favorites list and became the first designer to collaborate with Payless in 2006. We couldn't reach anyone for an official comment, either, but all evidence (or lack thereof) points to closure.
Abaete is the latest label to mysteriously disappear: Fashionista recently questioned the whereabouts of anything Tracy Feith after a bombshell year of dressing the First Lady and collaborating with Target, and we sniffed around and found, well, nothing. According to our findings, the company's Williamsburg warehouse quietly vacated shortly after the store closed, and all our queries have gone unanswered or have bounced back. Even the Surf Lodge's Surf Bazaar out in Montauk, which carried exclusive Tracy Feith pieces last season, hasn't heard anything from the designer's camp regarding merchandise for 2010, leading us to believe the label is officially nowhere to be found.