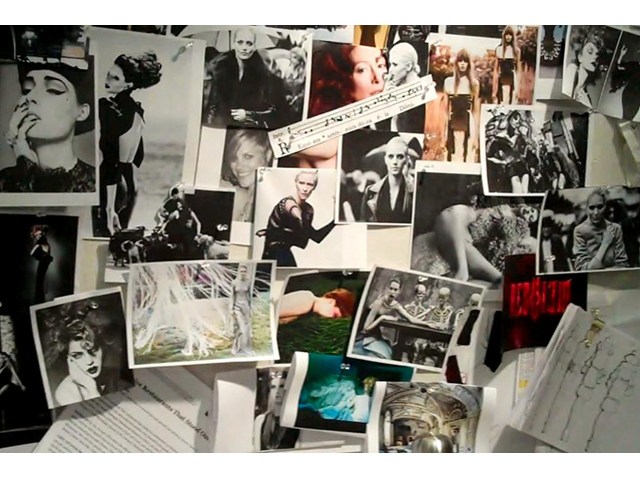 One week before his Fall/Winter 2011 show at Lincoln Center, designer Bibhu Mohapatra (one of our 10 to watch for Fashion Week) gave us a sneak peek at his inspirations for the collection.
"I've been reading The Crucible, Mohapatra said of his Fall 2011 inspiration. "And these are my pilgrims."
He gestured to his mood board, tacked with photos of a chalky-faced Tilda Swinton, kohl-eyed models with hair piled high on their heads, and a piece of sheet music from Mozart's Requiem. Mohapatra said the song provided a dark, dramatic soundtrack as he designed this season -- maybe we'll hear it at Mohapatra's upcoming show.