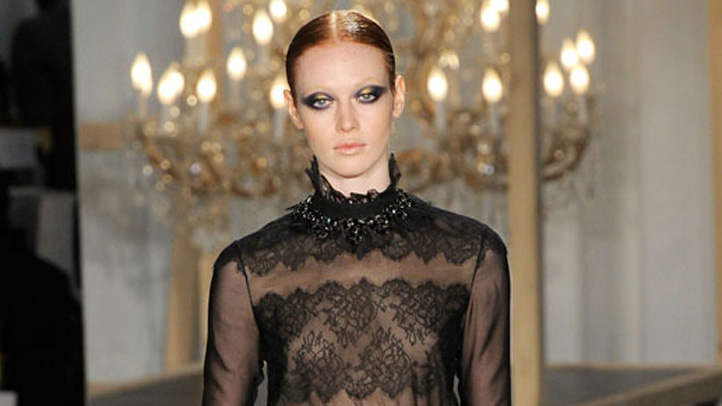 In an enlightening analysis of the fall 2011 season fashion weeks, The Business of Fashion took a look at the latest movements in the industry, from clothing's latest commercially viable trends (outerwear) to interactive editorial and retail innovations (my-wardrobe and Moda Operandi).
Through it all, the rise of the consumer in this traditionally industry-exclusive event represents the common theme, it seems—specifically, the VIP consumer, who BoF editor Imran Amed learned was now inhabiting the coveted seats at shows like Jason Wu.
At the Spring 2011 show, we definitely noted the presence of a large number of Wu shoppers -- as well as industry insiders -- which actually gives Wu's runway shows a wonderfully throwback appeal to the days when a show really did cater to one's top clientele, many of whom might even order an entire collection straight off the runway.
According to Amed's report, buyers are now under "enormous" pressure to find seats for their top spenders, indicating that patrons with clothing budgets in the million-dollar range have come to expect the measure of participation:
In contrast, at the Jason Wu show, I was seated next to a section allocated to Nordstrom, which had chosen to give away most of its seats to top clients who had flown in specially for the event from across the country. Indeed, department store buyers told me the pressure to find seats for top consumers is "enormous." If a woman spends more than $1m in a store, she has come to expect VIP treatment.

The enthusiastic ladies at the Jason Wu show asked me questions about what I did and were eager to learn about the fashion personalities in the front row. It was a refreshing conversation with people who were truly curious about fashion as a culture. That the clothes on the runway weren't available to buy for several months was apparently not a concern.
While spending that much on a collection might seem a steep price to pay for a seat at a runway show, there's no debating that the top shoppers should have a stronger presence at runway shows going forward, and perhaps this is a glimpse a the pendulum swinging back away from the frenzied mass of press. For the rest of the world, an increase in livestream shows each season should provide a somewhat satisfying alternative.