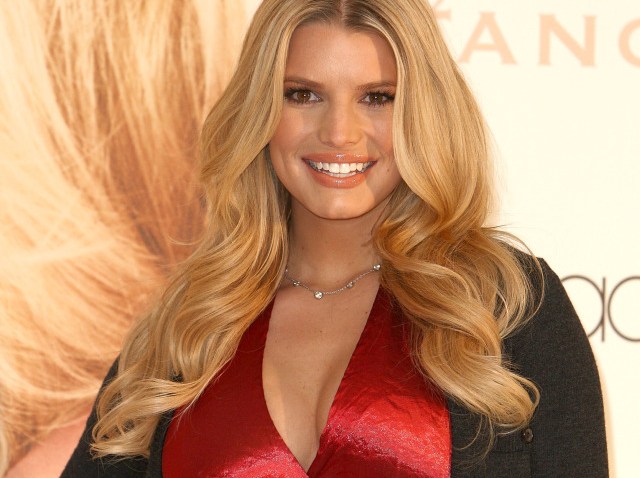 Jessica Simpson will team with Jones & Co and licensing company Camuto on a new line of denim launching in July, taking another step closer to world domination.
Simpson has revealed the line will encompass jeans, knit tops, denim skirts and jackets, and is slated for distribution to more than 1,000 department stores nationwide, with wholesale prices ranging between $9-$27.
We've said it before and we'll say it again. Despite our lowest expectations, her shoes are ain't bad -- and therefore, our hopes are decently high for both the denim and lingerie she's got in the pipeline for next month. She's got a goofball/bombshell ability to spin her brand into $500 million in annual sales, and insiders predict expansion into retail will give these numbers a significant boost.
Look out for J-Simps on Oprah February 24 to talk about Beautiful Me, a new mentoring program for young women with which she'll be involved. Mom jeans, foolish remarks, an overabundance of extensions and rumored curses on NFL franchises aside -- you really can't fault the girl for lack of resourcefulness.