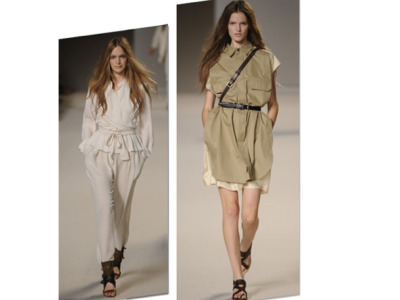 Come summer, East Hampton's Main Street becomes Fifth Avenue Out East. Its newest high fashion tenant will be Chloé, in the form of a pop-up, standing July 15 to August 15.
Chloé's summer home will reside in the ground-level 1,600-square-foot space below London Jeweler at 2 Main Street. The stock aims to bring Riviera style to Long Island with ready-to-wear selections alongside pre-fall and fall pieces, Paraty bags in colors exclusive to the store and picks from the See by Chloé collection.
Chloé joins the exclusive enclave of luxury retailers displaced from summer in the city (Hugo Boss) and the town's own crop of permanent designer boutiques, including its newest permanent addition, Balenciaga.