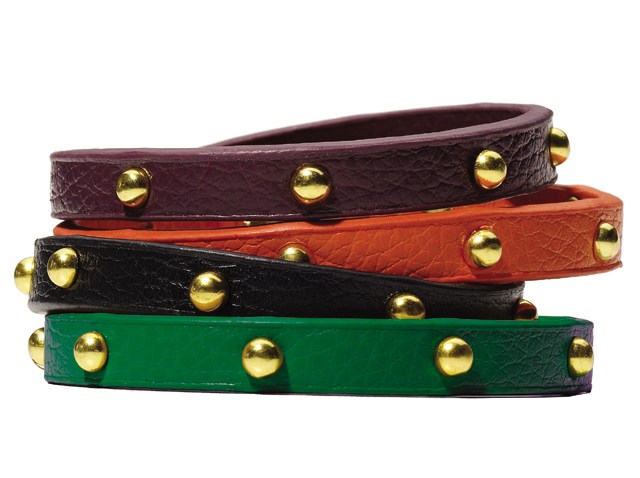 STEAL: This four-piece faux-leather studded bangle set in autumnal colors seems like it could come from the house of Lancel or Hermès – as opposed to Target. Part of Jaye Hersh's Hollywood Intuition collection, in stores this week, $9.99. Find stores here.
ONE PIECE: When a dress is what the occasion calls for, eDressMe.com rarely disappoints – but not being able to try on the merch is always a sticking point with us. Not so with the site's brick-and-mortar sample sale, running through September 10 in the Garment District. Not only can you assess the designer goods firsthand, everything's priced at less than $150. 325 W. 38th Street; 212-239-6505.
BEAN THERE: Owning a café, where conversation burbles as milk foams and you're far away from cubicle life – who hasn't had that dream? Michael Idov realized it on the Lower East Side, where he opened a Viennese coffeeshop – and watched it spiral into financial disaster, taking his sanity with it (but offering up plenty of life lessons along the way). The resulting memoir, "Ground Up," recently out from Farrar, Straus and Giroux, is $14 at BookCourt, 163 Court Street, 718-875-3677.
Got a tip? Email us.
Copyright FREEL - NBC Local Media