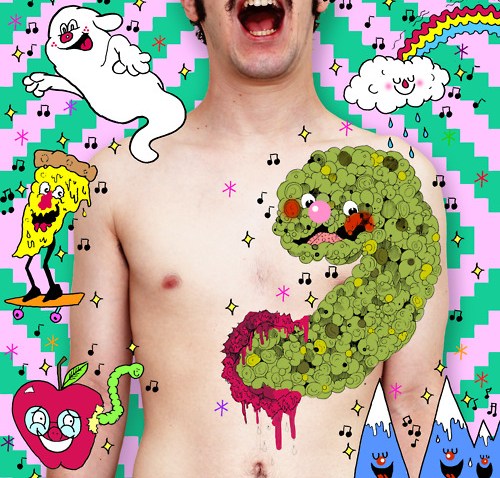 A few weeks back, we brought you the debut tracks from Brooklyn-based art-crooner Harvey Eyeballs. On initial listens, we were able to put Harvey - the alter ego of one Fox Schwach - next to Ariel Pink as easily as we were Perry Como.
Today, in celebration of Harvey's debut album This Is Your Vomit Pop, we're bringing you the video for his next single E.G.G.S. This Is Your Vomit Pop drops today, anywhere you can get digital music. And it's only $5. Sweet deal, right? Not as sweet as Harvey's voice. But pretty sweet.
UPDATE: If you head over to Harvey's Bandcamp page, you can nab the whole thing for free until the end of this week.
E.G.G.S. (Everybody Is Going To Get Stoned) from Harvey Eyeballs on Vimeo.