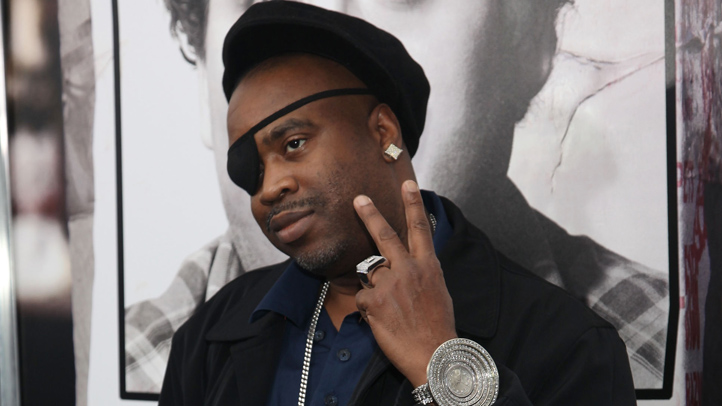 Thursday, Jan. 5, Givers, Yellow Ostrich at Music Hall of Williamsburg, $15
The first week of January is a cold, harsh hangover of a week. A time for reflection, holiday recovery and staying the heck out of the cold. But the buzz band grind is a cruel game some times, and thus Lafayette indie-pop group Givers finds itself this week not at home but at the Music Hall of Williamsburg in support of last year's album In Light, which caused a bit of a buzz with the single "Up, Up, Up." It's anyone's guess if indie fans will love saxophone solos in 2012 like they did in 2011, but you can't knock the work ethic of a group that hit the road so soon again after the clock struck midnight last Saturday.
Friday, Jan. 6, Slick Rick at The Brooklyn Bowl, $15
On her world-conquering single "Super Bass," Nicki Minaj boasted that she was "...slicker than the guy with the thing on his eye." As great as Minaj is, even she knows that isn't quite true, but points for audacity. But really, all she was really doing was slyly tweaking a great hip-hop tradition: paying tribute to Slick Rick, one of the most important emcees in the history of the game. Snoop Dogg, Eminem, Black Star, The Game, The Notorious B.I.G. and even Amy Winehouse have all covered or referenced Rick's songs, and for good reason. He's one of the greatest lyricists in hip-hop's history, and songs like "Children's Story" helped expand the artistic and storytelling possibilities of what the genre was capable of back in Golden Age. Simply put, the man is a living legend, and well worth venturing out to the Brooklyn Bowl in the dead of winter.
Sunday, Jan. 8, Andrew W.K., The Calder Quarter at Le Poisson Rouge, $20
Less "Party Hard" than "Party...huh?" Andrew W.K.'s periodic collaborations with avant-garde outfits like The Calder Quarter allows the New York-based party planner to indulge the experimental impulses we always knew existed in the mind of the genius that gave us I Get Wet. This set may not be aimed directly for the fist pump part of the brain, but W.K. will still attack his classical piano noodlings with his customary berserker glee.