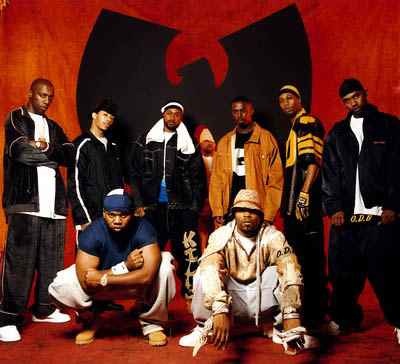 Monday, Dec. 12-Saturday, Dec. 17, The National, Beacon Theatre, $39.50
Well, New York certainly does love The National, huh? After a few more shows were added due to overwhelming demand, Brooklyn's foremost chroniclers of quiet desperation and gin-soaked malaise will play six straight nights at one of New York's largest and most glamorous theaters. It feels like a coronation of sorts, this week, and a well-earned one at that after more than a decade of slow-burn success. The National have always had an ear for great opening acts (they've previously brought along The Antlers and St. Vincent) and they've brought along some of the best of the new guard for opening duties this week, include Brooklyn drone-pop duo Wye Oak, psych-folkers The War On Drugs and singer Sharon Van Etten, who also knows a little something about slow burn. Hopefully this week will allow the band to stretch out and have some fun with set lists, let's hope for an early tantrum like "Murder Me Rachel" or their charity cover of Polaris' "Ashamed Of The Story I Told."
Tuesday, Dec. 13, Anna Calvi, Eleanor Friedberger, New Moods, Music Hall of Williamsburg, $8
On perhaps one of the most underrated debuts of the year (at least stateside, given a Mercury Prize nomination) Anna Calvi built songs around her hallowed voice and flamenco-tinged guitar. Likely she's been overshadowed by Annie Clark's similar, if not peppier, St. Vincent. Calvi will be in good company Tuesday with an equally assertive Eleanor Friedberger, both of whom take more cues in pop from David Bowie than Brian Jones. If you're not aware of Friedberger's The Fiery Furnaces -- the off-kilter band she fronts with brother Matthew -- now's the chance to acquaint yourself. Also: $1 of every ticket sale goes to Toys For Tots. Bonus!
Wednesday, Dec. 14, My Morning Jacket, Band of Horses, Madison Square Garden, $55.50
Many are the virtues of My Morning Jacket: Jim James' warm voice and even warmer, humanistic world view. A restless creative drive that incorporates R&B, dance music, art rock and metal and that thoroughly shames their more stylistically conservative folk-rock peers. Their simultaneous ease with both three-minute pop rock perfection and extra-large jams that earn their running time. Their predilection for puppets. But you know what? We're going to say it. The guitar solo on "One Big Holiday" is the greatest guitar solo of the last 10 years. Period.

Saturday, Dec. 17, Twin Sister, Widowspeak, Ava Luna, Bowery Ballroom, $8
Show Saturday's Bowery bill to anyone who insists indie rock is still a boy's club. Sure, Ava Luna's trio of dance-stepping back-up singers isn't exactly a push for total equality, but the ladies can and have performed as an entity all its own. Brooklyn's Twin Sister and Widowspeak are both wrapping up banner years, each with an excellent debut album and tours opening for Explosions in the Sky and Vivian Girls, respectively. This show will test the bands' room skills, as they're each poised to headline a tour of their own.
Sunday, Dec. 18, Wu-Tang Clan, Best Buy Theater, $55
In case you've never gotten around to watching Wu-Tang Clan perform, keep in mind that decades into their career, they're as volatile as ever. And not just musically. Their performances verge on anarchy (there's just so many people on stage!) and you can never discount the possibility that one day you'll wake up, hear that Method Man and RZA can't get along anymore and broke the Clan up, and you'll feel bad that you never heard "Protect Ya Neck" live. Also, keep in mind that not only will they do that one, they'll do nearly every song you can want them to do (unless you're an 8 Diagrams apologist, which is totally understandable,) including most of their solo hits. Some "Ice Cream," anyone?