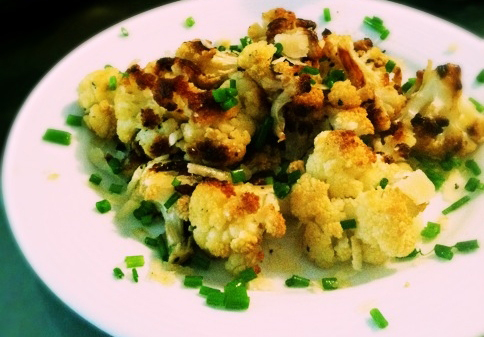 I love a magic trick.

Show me a little sleight of hand, pull something out of a hat or leave me wondering how that just happened, and I'll clap and ask for more. I don't like seeing people being sawed in half, but really, who does?

I remember watching a bunny-involved trick by a magician who often made the birthday party rounds when I was a kid. Glad to see him, and petrified of the clown who also happened to be there, I naively asked how his illusion worked. "A magician never reveals his secrets," he said. As a six-year-old, I found this answer irritating. Twenty years later, I still do.

Cooking relies so much on magic. The right ingredients, a few techniques and crossed fingers can often end up in something amazing -- or something horrible -- but either way, it's never what you had when you started. My favorite culinary tricks are more than a mere a flash in the pan (sorry, I had to!) but are time-tested and always reliable. If they're incredibly simple to prepare and healthy too, well, that's it's own kind of magic.

Roasted cauliflower falls into the overlapping circles of this category. In its uncooked, yellowish-white, starchy raw state, cauliflower is rarely a fan favorite. But when tossed with a bit of extra virgin olive oil and roasted, it becomes an entirely different food. One that is slightly sweet, crunchy, salty and smooth. It transforms from the last item you want on your plate to the first one you'll finish. Magic, indeed.

Cauliflower is a cruciferous vegetable, from the same family as broccoli and kale. These nutritional powerhouses are praised for their high fiber content, but are also excellent sources of vitamin C. Cauliflower has also been shown to work as an anti-inflammatory food and support good digestive health.
---
Roasted Cauliflower with Parmesan and Chives
I like to roast cauliflower first, grate the cheese directly on top and then place it back in the broiler for a minute to melt and crisp up. However, if you're serving immediately, you could skip the broiler entirely and allow the heat from the vegetables to melt the cheese on its own. Additionally, keep in mind that parmesan is a salty cheese, so go easy on seasoning with salt in the first step.
INGREDIENTS
1 head of cauliflower, cut into florets of relatively equal size (this will allow for even cooking)
2-3 Tbsp extra virgin olive oil
1/3 cup freshly grated Parmesan
2 Tbsp chives, chopped
Salt and pepper

DIRECTIONS
Preheat the oven to 400 degrees. In a large bowl, combine cauliflower florets with olive oil, salt and pepper. Making sure florets are evenly coated, lay on a parchment-lined baking sheet and place in the oven for 20-25 minutes. Gently shake the pan occasionally. Cook until vegetables are evenly browned and sizzling. (Note: it may take MUCH longer for the cauliflower to cook, as it did in my home oven. Turn the heat to 500 degrees if your oven does not get very hot and check after 20 minutes.)

Remove from oven and turn on the broiler. Top cauliflower with Parmesan and place back in oven for a few minutes, until cheese melts and crisps slightly. This will happen quickly, do not burn cheese.

Plate and top with chives and additional salt and pepper if necessary.
Mallory Stuchin, a native Manhattanite, is a freelance food and health writer. She studied Ashtanga Yoga in Mysore, India and has taught classes at PURE Yoga and New York University. She is also a Natural Foods Chef and has worked for Mario Batali. Her writing has previously been featured in The New York Observer, Glamour and Maxim, as well as other publications in New York and Los Angeles. You can follow her on Twitter @malstuch.