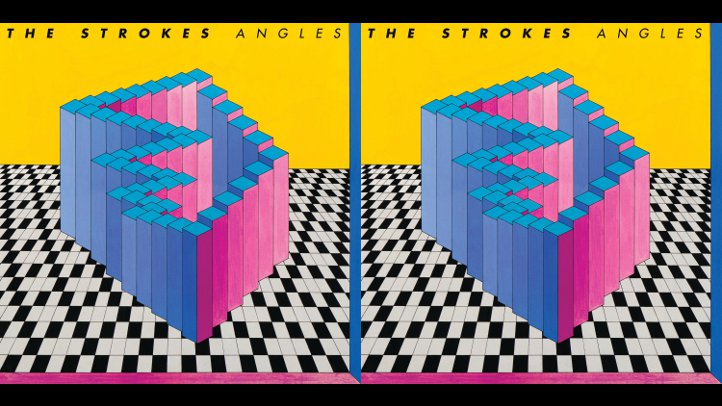 In case you've been sleeping through the last few months, this is hereby your notice that last Tuesday, March 22 marked the release of the latest effort by The Strokes. The new album titled Angles (RCA Records) is the fourth by the New York quintet.
While the record has not received overwhelmingly positive reviews from the snarky music press, I know one blogger who loves the record. Sure, there may be a couple of throw away tracks on Angles, but overall it is a solid effort from a band needing to get out of their slump with a single and not a home run. My personal fear is that the negative print from an overly sensitive press could drive the boys back into seclusion when we need them the most.
With that said, below is The Strokes performance on last night's episode of Late Night with David Letterman on which the band burned through the standout track "Taken for a Fool", (courtesy of The Audio Perv):
Pickup a copy of Angles this week at your local record store; wait a second, do those still exist? Honestly, I had this discussion with a good friend yesterday. When pondering where to purchase the record, I couldn't think of where to go. Would Other Music carry it? Probably, but is that the only answer so would they be sold out? We are a far cry from the days of walking into the Virgin Megastore or Tower Records and seeing Is This It top-racked. Yes folks, that was 10 years ago and we are getting old.
Regardless, buy the record and if you aren't already holding a ticket for their Sold Out show at Madison Square Garden on April 1, then keep a watch on Ticketmaster and pray a few tickets get released.
Happy Strokes week everyone!