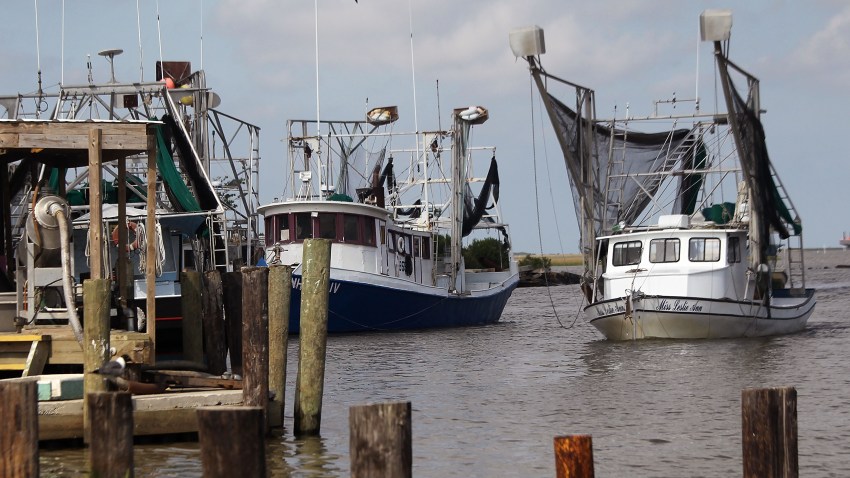 The Rusty Knot, the nautical-themed faux dive bar on the West Side Highway walks the line between irony and authenticity -- serving both $2 cans of Busch to hipsters that it buses in from Williamsburg and blended tiki drinks to button-downs on the prowl for MPD spillover -- but it has one thing that keeps everyone happy: the pretzel dog.

Its menu, originally conceived by Joaquin Baca -- a former chef at Momofoku, the man behind the scotish eggs of Wilfie & Nell and the owner of the ill-fated Brooklyn Star -- has kept the famed pretzel dog ("I said I would quit if they took it off -- I don't want to deal with that," said the waitress, referring presumably to the disappointment-fueled riots that would likely ensue) but it stands out like a -- well, like a sore dog.

Fellow comfort foods like the mini fish po boys, warm chocolate chip cookie and liver sandwich have been replaced by crab tostados, tacos al pastor and chicken chalados.

And now, to welcome the maker of all this Mexican goodness -- chef Sue Torres of Suenos and formerly Los Dados -- the bar is offering to take you fishing. Because in addition to the pool table, the butt rock and now the guacamole, there are fishing nets carefully arranged with sea shells draped from the ceiling, a fish tank with real live fish and lounge chairs for happy hour sunset watching that give the place a vacation-like feel, so it kind of makes sense.

Kind of.

On Sunday, the daylong excursion begins at the Rusty Knot, where would-be fishermen and women are invited to board a bus bound for the Bronx where a charter boat has been secured. Spend the day casting for flounder, fluke and striped bass, but be careful what you choose to keep, because you're going to be eating it later.

Yes, Ms. Torres will be waiting for you back at the Knot with fillet knife in hand to prepare your catch of the day while you relax with Tecates and tiki drinks.

It seems a little strange, but kind of perfect for The Rusty Knot -- you're not really a fisherman or on a vacation, but at the same time you genuinely are doing both -- ironically.

Tickets are $100, available here.
Copyright FREEL - NBC Local Media