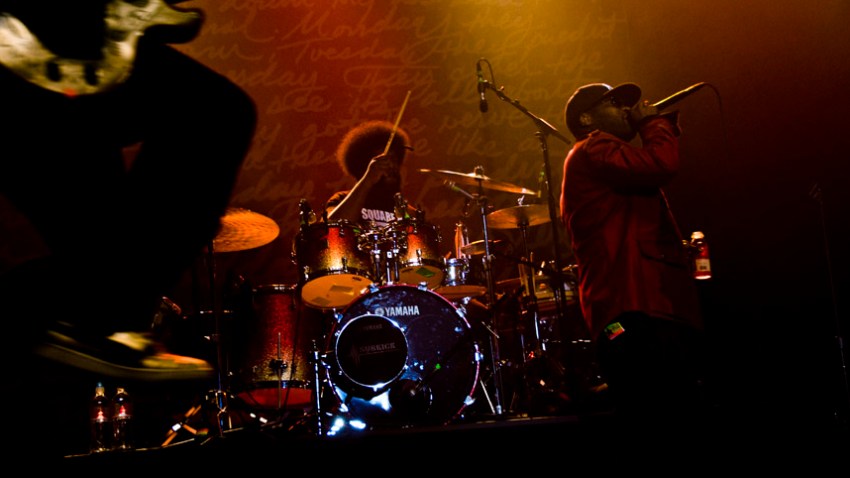 The Great GoogaMooga is a food and music shindig that will take place at Prospect Park on May 19 and 20 and, quite frankly, it features one of the weirdest free show lineups in recent memory.
On Saturday, May 19, we've got ever-reliable festival mainstay The Roots, DFA dance dudes Holy Ghost!, the Preservation Hall Band, The Pedrito Martinez Group, Naomi Shelton & the Gospel Queens, Bear Hands, Unknown Mortal Orchestra, Fort Lean and, obviously, Unchained, a Van Halen tribute band.
Sunday is no less bizarre, gleefully throwing together indie rock, old-school soul, dance music, classic pop and a little bit of WTF with Daryl Hall & John Oates, Fitz & the Tantrums, Charles Bradley & His Extraordinaires, Escort, Peelander-Z, Lucius and of course Lez Zeppelin, the all lady Led Zeppelin cover band. (They're supposedly quite good, for what it's worth.)
Should you be the sort to get excited about celebrity chefs (we won't judge you) do know that Anthony Bourdain, Tom Colicchio and Eddie Huang all had a hand in designing this thing. Also, some of our city's best restaurants (Blue Ribbon, Char No. 4, DuMont Burger, Momofuku Milk Bar, The Spotted Pig, a million others) will be representing at Googa.
The festival did offer free admission initially, but those spots are long gone. Tickets that offer a sort of VIP experience are available for $249.50 here.