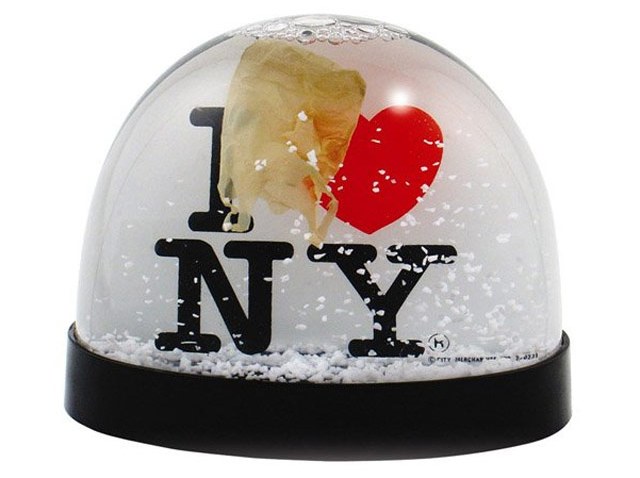 HEART WARMING: Andrew Coates designed this oldie (but goodie) ironic snowglobe for the Cooper-Hewitt Museum: Inside, the classic I Heart NY logo sits under a light snowfall, as a tiny brown deli bag whips around. Simple and perfect. $29 at New York First.
D.I.Y. DELUGE: Hundreds of artists, artisans, and other inspired D.I.Y.ers land under one roof for one very long weekend to tackle a single pressing dilemma: your holiday shopping list. Scoop up housewares, jewelry, apparel and so much more, all handcrafted and sold direct to the public, at the appropriately-named One of a Kind Show – which also alights in Toronto, Vancouver and Chicago -- running through December 13 at Pier 94. More information here.
LUXE NEUTRALS: The Rag & Bone fall/winter sample sale is a magical world of steals for men and women, including cocktaily dresses for less than $200, jeans priced under $80 and more. The sale runs through December 13 at 100 Christopher Street (for men) and 104 (for women).
Got a tip? Email us.
Copyright FREEL - NBC Local Media