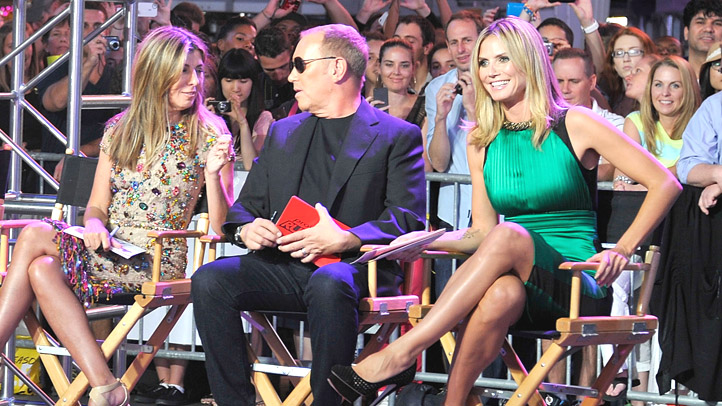 Ever wonder how the judges of "Project Runway" would rate your outfit? In celebration of the show's tenth anniversary, a portion of the High Line will turn into a virtual runway for passers-by to find out how their threads measure up, according to Racked.

Set between West 15th and 16th Street at the Chelsea Market Passage, an installation will incorporate real-time emotions from fashion's top names. Whenever someone walks by, Heidi Klum, Tim Gunn, Nina Garcia, and Michael Kors will comment. But never fear, locals: Klum's high-spirited chatter won't keep you up during the night, as the installation will shut down by 10 p.m. every evening.

Designer (and previous guest judge) Diane von Furstenberg says the Meatpacking District is "the city's epicenter of fashion and design." She thinks the Project Runway-High Line collaboration is "an incredible partnership where style, culture, and community meet," Racked reported.

But as Heidi would say, "in fashion, one day you're in and the next day you're out," and the same is true for the instillation: the exhibit will run from July 16th to 19th.