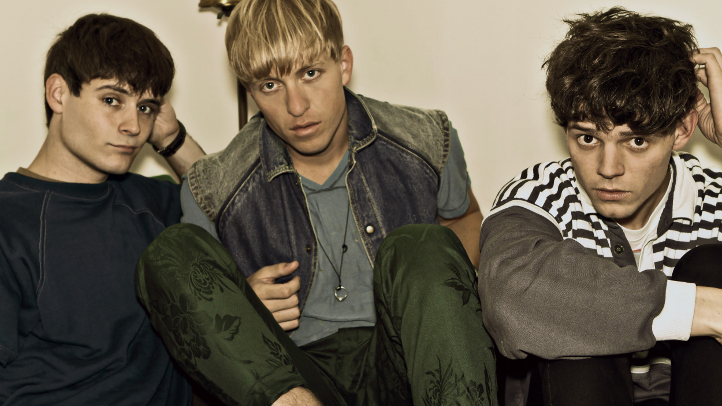 Hype can be a tricky thing. Typically hype can get a band everything it needs. When the hype hits a fever pitch, agents, managers and labels come calling. Hype certainly caught up with The Drums last year, but they managed to weather its roller coaster ride and continue to build a foundation for a fruitful career.

The Drums will take a big step in the right direction with the release of their second album Portamento on Sept. 13. The band signed with local tastemakers Frenchkiss Records who are responsible for fan favorites like The Antlers, Local Natives and Les Savy Fav. The record will feature 12 tracks that will find roots in their summery dance pop, but will show them taking a half step out of their comfort zone and planting it firmly on the other side of the Wall of Sound.

Don't worry though -- fans of The Drums will still be able to recognize their sound that still wears a Manchester influence on its sleeve. Fans of The Smiths, Joy Division and New Order should give The Drums a spin. As evidenced by the video for the track "Money," I think they will like what they hear.
After a performance at this year's Lollapalooza festival in Chicago, The Drums will return to New York to gear up for a 25 date tour that kicks off at Maxwell's in Hoboken, N.J. on Sept. 28 and includes a stop at the Music Hall of Williamsburg on Nov. 3. Tickets for the Maxwell's performance are on sale now, while Brooklynites will have to wait until Friday to pick up tickets to the show on their home turf.

With the release of Portamento and the beefing up of their performances – they added two members to the live show -- The Drums should have no problem avoiding the dreaded sophomore slump.