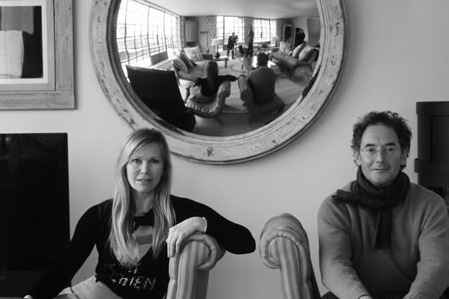 The wish that SoHo may get something it's been lacking, a comfy old-world bar, has been granted with the arrival of the Crosby Bar in the Firmdale's Crosby Hotel (on, of course, Crosby Street -- though the bar's entrance is on Lafayette).

The bar opened Tuesday night, and it's a sprawling space where patrons can pretty much lounge where they please after ordering from the bar. However the cocktails are so costly they should almost come with a room.

For the time being the simple drink list offers old-line classics like Manhattans, Sidecars and Moscow Mules for $18 each. With news that the list will be expanded in the new future, including a seasonal batch called Green Market Cocktails, with the likes of the Spice Highball for fall, featuring browned apple butter brandy, allspice dram and spiced pear syrup.
The barkeeps practice the sort of mixology championed at nearby Pegu, though the Anglo-styled and lived-space and hushed calm make this a different sort of place.

Copyright FREEL - NBC Local Media