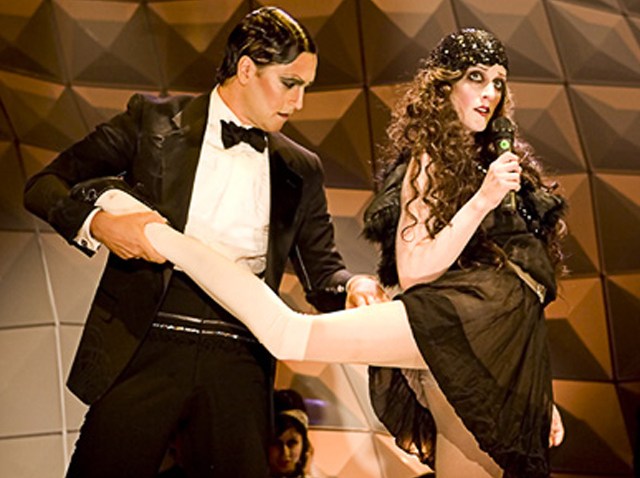 BAND OF GOLD: The Citizens Band – that ragtag collective of artists who create elaborate, vaudeville-meets-Weimar productions that you always hear about after the fact and kick yourself for missing – begin a three-night engagement of their new show "The Debt Rattle", a singing, dancing ode to Depression-era dance hall marathons (cf. "They Shoot Horses, Don't They"). Featuring the Cardigans' Nina Persson, Rain Phoenix, Karen Elson, and special guests galore (Justin Bond, Leah Siegel). Don't miss this one, k? Henry Street Settlement, 8PM.
JA: Here's what you can expect at the Linnaean Libation League's Oktoberfest hootenanny at the Brooklyn Botanic Garden: Local craft beers, edutaining talks about beer, farmstead cheeses from Sprout Creek Farm, an official toast to beer, pickles from Rick's Picks, and beer. And much more. 7-10PM.
THE PEN IS MIGHTIER: So maybe you went to the food writing class we plugged last week and realized massaging prose about fava beans wasn't for you. How about sex writing? Come be inspired at a night of readings hosted by sexpert-about-town Rachel Kramer Bussel, and featuring Mara Altman, author of "Thanks for Coming: One Young Woman's Quest for An Orgasm", contributors to the anthology "Best Sex Writing 2009" and others. WORD Brooklyn, 7:30-9PM.
Got a tip? Email us.
Copyright FREEL - NBC Local Media