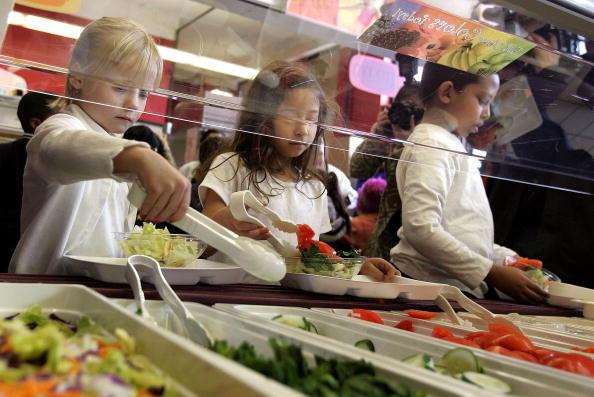 Think back to your school lunches of yore -- what do you remember filling up on the styrofoam tray? Chicken fingers, burgers, pizza and other fast-food fare, right? The stuff that kinda left you with that unsettled greasy-tummy feeling that only a good runaround during recess could settle, probably?
These days, the stuff being dished up in some New York City public school cafeterias is totally different than the kind you remember sitting over -- and it's a result of a revolution at least six years in the making here.
The proof is in the salad bar (and vegetable garden, and fruit baskets) at P.S. 56 in the Clinton Hill neighborhood of Brooklyn. In a video published last week, The New York Times visits the school and finds swaps (baked chicken over fried chicken, wheat bread over white bread), and a salad bar and plenty of fresh fruit.
Check out The Times's visit to P.S. 56's cafeteria, and the kids' thoughts on the healthier lunches, in the video below:
And the corresponding NYTimes.com article here:
"New York City a Pioneer in the School Lunch Revolution" (March 4, 2011)