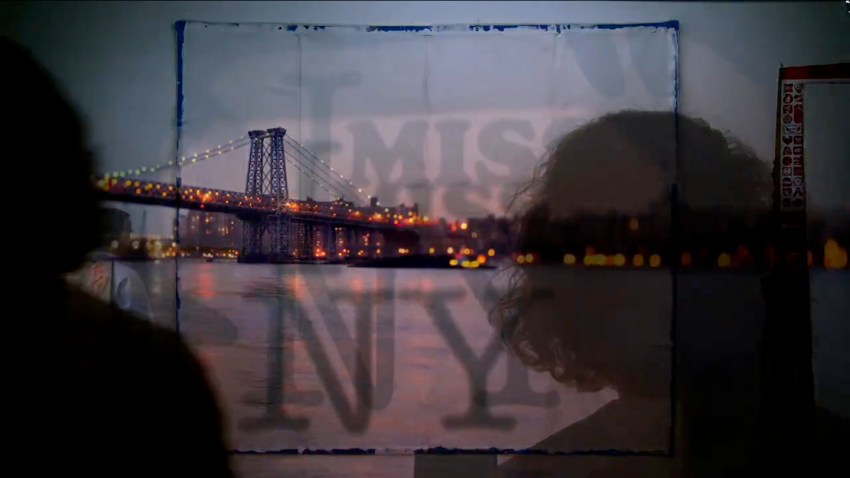 The Ace Hotel, which opened this spring at 29th and Broadway, is trying desperately to hang onto the laid-back "bohemian" vibe of its Seattle flagship. Bunk beds, closet rods and table legs made out of old pipes and guitars begging to be strummed are all nice touches, but maintaining a place where "the people who make cities interesting" (aka poor people) feel comfortable can be difficult to do while simultaneously trying to attract the much-in-demand black AmEx.

Asking Spotted Pig gastric gadflies Ken Friedman and April Bloomfield to run the restaurant opening this fall has been a popular compromise. The place, described as being "like the Spotted Pig but bigger and more meat focused," by one of the designers took so much of the group's energies that they cited it as one of the reasons for closing the John Dory.

But one of the Ace's more interesting endeavors was to commission local artists to decorate each of the rooms. Chris Rubino, a Brooklyn-based artist and designer painted four canvases for the hotel, the creation of which were filmed by Jim Helton and made into a nifty short film about the process.
"I don't feel the need to try to make things look like they look anymore" says Rubino by way of introduction. But looking at him while he makes things that don't look like they look is pretty awesome. And finally, as Rubino gets to the last canvas of a slightly psychedelic butterfly, it's pretty trippy -- like everyone involved took mescaline.

If you ever find yourself wandering around Madison Park on mescaline and with a craving for an entire suckling pig, you know where to go.
Copyright FREEL - NBC Local Media