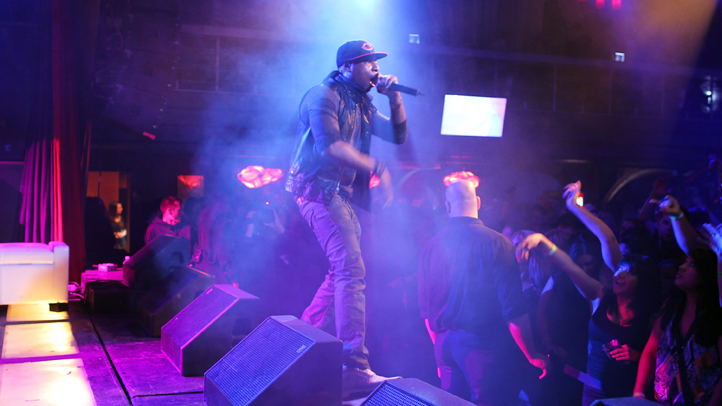 In many ways, Kendrick Lamar is becoming something of the West Coast's Talib Kweli. The Los Angeles rapper displays similar street acumen with Brooklyn's Kweli, who was a member of Black Star with Mos Def, in addition to his stellar solo work as a member of the Rawkus Records roster. Lamar, recently signed to Dr. Dre's Aftermath imprint, creates vivid street-level narratives. He doesn't moralize as Kweli can, but writes with the same novelistic eye. They share this track with Curren$y, another rapper with amazing writing skills. Typically pigeonholed as a rapper with naught but sinsemilla on his mind, Curren$y steps out of his own vivid interior world to deliver a lead verse about the freedoms money can buy.
The song, produced by S1 -- if you recognize the name, it's because he laced Kanye with the stomping beat for his single "Power" -- deals primarily with local pride, each of the three MC's rapping elliptically about the themes of their city. Curren$y of New Orleans tells you to pick yourself up by the bootstraps, which a post-Katrina New Orleans has been forced to do. Ever the cosmopolitan, Kweli asks listeners to take charge of their own lives while rapping in front of the Brooklyn Museum and sitting in a fancy restaurant. Lamar's verse is somewhat more complicated than Kwe's and Curren$y's, however. Los Angeles is a dangerous town, one whose hardships he's had to navigate since a young age. "Too many daps you might receive from the things you achieve. Relax," he says. In Lamar's world, you always have to watch your back, even when you're just trying to do right.
Watch the video (warning: strong language) over at YouTube.