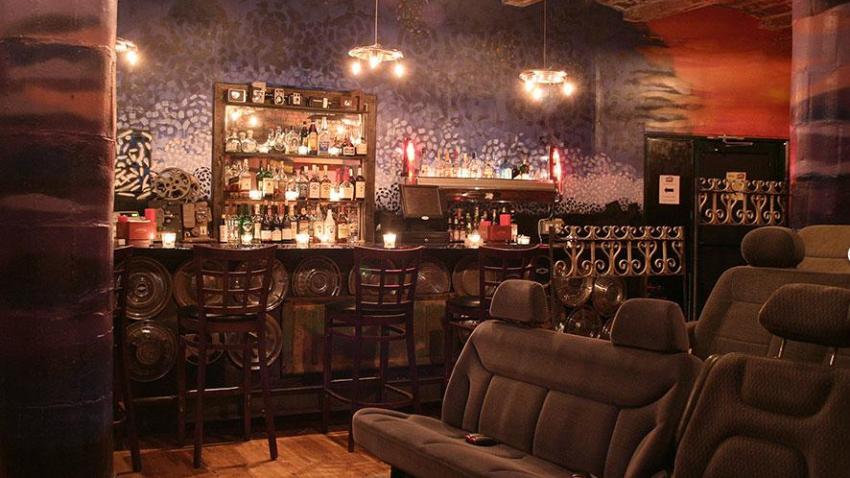 When the decade-old independent Pioneer theater closed in 2008, some indie film buffs considered packing their bags and moving back to Ohio. And why not, since, according to many-a-whiney bloggers, New York is practically becoming Ohio anyway. But if you chose to stick it out (if only to distress over the arrival of TGI Fridays in Union Square as if it were a dirty bomb), your faith in the City, or at least its film scene, was not misplaced.

Last month, indieScreen in Williamsburg opened with films by Brooklyn-based film makers and on Friday, the owner of DUMBO's reBar is adding a 60-seat theater adjacent to the restaurant. Named reRun (what is it with Brooklyn theater owners and contracting words to name their endeavors?), the theater will be dedicated to "movies from festivals like South by Southwest and Sundance that are popular but don't get distribution." In short, "If Sony owns it, we're not showing it," owner Jason Stevens told the Brooklyn Paper.

Also like indieScreen, there will be food. And the menu, which consists mainly of Things Stuffed with And/Or Covered With Other Things, sounds a lot like TGI Fridays actually. The "your choice" offerings include pretzels and rolls filled with ground beef, three cheeses mashed potatoes or pulled pork.
There will also be popcorn, of course, but instead of butter or no butter? you must choose between bacon fat or duck fat. The hot dog selection is equally as fanciful and web-footed, boasting a duck confit sausage. (We asked a third-party expert to explain how it is possible to make sausage out of a confit: "I guess the way you'd make it out of anything else: grind it up and stuff it into a casing." (And then cover it with something called cherry mustard, apparently.))

Or you could just stick to the drink menu,which, with its great selection of Belgian brews and organic wine, is probably the way to go.

Reserve your seat (reclaimed from mini vans, by the way) for the very first screening this Friday.
Copyright FREEL - NBC Local Media