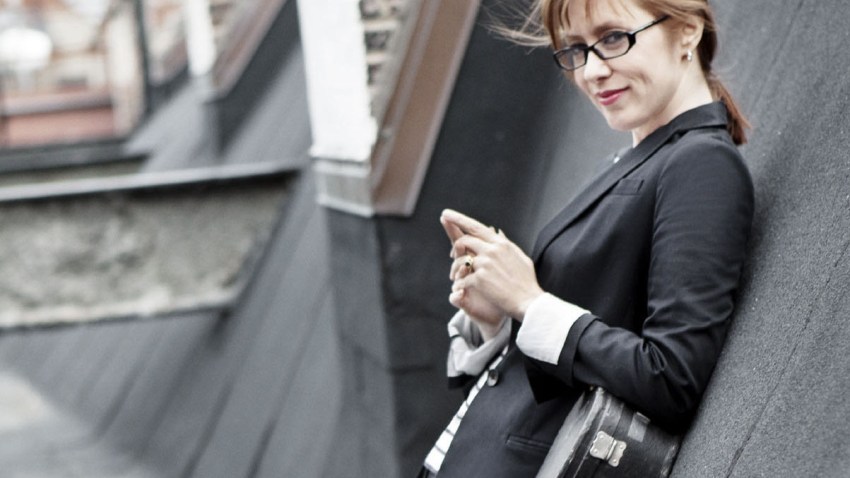 Suzanne Vega's songs about love and affairs of the heart often unfold with New York City as a backdrop. Whether about a Manhattan eatery, a tourist's first-time perspective of Gotham, or a police officer working at Ground Zero in the immediate aftermath of Sept. 11, the longtime New Yorker's songwriting often evokes her hometown.

So it seems fitting that her new album, "Close-Up: Vol. 2," is subtitled "People & Places." It is the second installment in Vega's "Close Up" series, a four-part collection of themed albums in which the she revisits her old songs with new arrangements. (The first one, "Love Songs," came out earlier this year). This new collection features reworkings of Vega's two biggest hit songs, "Luka" and "Tom's Diner."

"It's pretty much all the songs that are either character songs or songs that are about a certain place," she explains. "Most of the places are urban and inside most of the urban places are New York. But there are also a couple of other places in there as well."

The decision behind reworking Vega's previous material for the "Close-Up" series stems from her frequent touring. "As I have gone on in my career," Vega says, "I find that these days I'm performing in a more stripped-down way than I used to. So I am constantly reinterpreting the material anyway. Since I own the songs, why not we rerecord them and put them out myself as something that hardcore fans would really like, but also anyone who is interested in the songs could really hear them."

Featured on "People and Places" are three reworked songs from her 2007 album "Beauty and Crime", which are odes to Gotham. One of them is "New York Is a Woman," which was inspired from a conversation with someone who talked about visiting the city for the first time. "The language that he used to describe it was just as though he had fallen in love with a woman," Vega remembers. "The way he talked about the city made me think, "Oh, there's a song in there somewhere." And I started to imagine New York as a kind of femme fatale that especially men fall in love with."

New Yorkers of a certain age may recognize "Zephyr & I" -- which references the famous '70s subway graffiti artist. "My brothers used to do graffiti and were kind of active in that world," she says. "And Zephyr was a big hero to my brother Tim. I met Zephyr actually after Timmy's funeral. And he turned out to be this really nice guy. He did this beautiful mural for Timmy on the wall downtown."

"Angel's Doorway," whose subject matter was inspired by 9/11, is treated on "Close Up" in a stark rendering that departs from its original album version "That was the intention, to kind of strip it down. I think some of the songs from "Beauty and Crime" benefit from the stripped-down approach. So "Angel"--I'm glad that they come through. I sometimes worry that maybe without the explanation, it's not clear what the situation is there. But I think most people kind of get it."

The collection also features a new original song, "The Man Who Played God," which is a collaboration between Vega, Danger Mouse and the late Mark Linkous of Sparklehorse. The song was inspired by a New York Times story about a biography of Pablo Picasso.

"It's sort of like when I worked with the Grateful Dead," says Vega. "I wanted to do a song that had that same mind-expanding, soul-expanding feeling. I thought, 'Well, art and creativity--that expands your mind and soul. I read the article that was in the paper that day and it talked about how Pablo Picasso said, 'I am God.' That feels like a perfect subject for this kind of song."

"People and Places" come on the heels of a career milestone for Vega: this year marks the 25th anniversary of the release of her self-titled debut album. She recently celebrated the occasion with a performance of the entire "Suzanne Vega" record at City Winery this past May. Vega admits revisiting the album song-by-song was a thrill. "Especially to do it in sequence," she says, "because back then, that's how we used to listen to albums. So it was great to play the whole thing from beginning to end again."

According to her biography, Vega grew up in Spanish Harlem and the Upper West Side; she was a student at the High School for the Performing Arts and Barnard College. Vega came onto the music scene in the first of the half of '80s at a time when New York was still somewhat of a gritty place to live in. Having lived in nearly all of the neighborhoods in the Big Apple throughout her life, Vega doesn't miss the New York of the '70s and '80s.

"I've live on the Upper West Side," she says, "and what shocks me is how little things have changed. I still live a few blocks away from the projects. I walk by them all the time. It's safer than it used to be and I appreciate that. But I still see quite a bit of heartache, poverty and people struggling, and I just don't feel that nostalgia."

Asked about whether if it's a tougher time for young artists in today's New York as opposed to the '70s and '80s, Vega responds: "I think if you really want to be an artist, you're going to find a place to live. You're going to find a way to do your art, no matter what, regardless of whether this city itself lends a hand."

As far as future projects, Vega will be releasing the next two installments of "Close-Up" sometime in 2011: one subtitled "States of Being" and the other "Songs of Family." That same year, Vega will be portraying writer Carson McCullers in the Off-Broadway production of "Carson McCullers Talks About Love" this spring at the Rattlestick Theater in the West Village.

"Carson McCullers has been an interest of mine since I was in my teens," she says. " I've been spending a lot of my time writing new songs for that and also writing the book for that. I'm hard at work right now wrestling with the material as we speak, practically. So yeah, it's a thrill."

Suzanne Vega's new album, "Close-Up: Vol. 2, People & Places," come out today. For more information on Suzanne Vega, visit her official Web site: http://www.suzannevega.com.