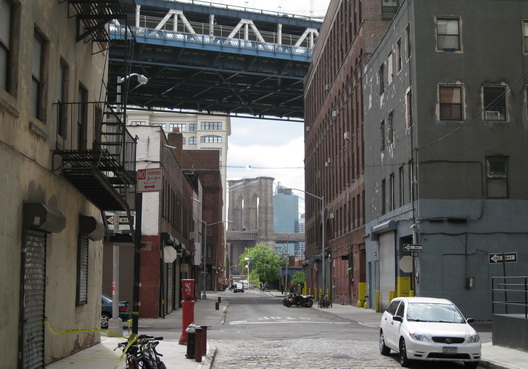 Death of the real estate boom and Day of the Dead be damned. Today's Post takes a look at Dumbo and tells everyone that's glanced at Brooklyn real estate what they already suspected: the neighborhood is incredibly expensive. Even pricier than Park Slope and Brooklyn Heights. Specifically, that once-gritty area under the Manhattan Bridge has "grown from a haven for starving artists into Brooklyn's most expensive neighborhood." The average price per square foot in the second quarter of this year, according to the Real Estate Board of New York, was $917. That compares to $834 in Brooklyn Heights and a mere $801 in Park Slope. And, to inspire one of those 'where was I?' moments everyone treasures, there's the story of the dude that bought a 1,260-square-foot apartment at 1 Main St. in '98 for $260,000 and sold it five years later for $895,000. Then, he bought at 30 Main St. for $520,000 and sold four years later for $885,000. Now, he's got a $1.295M 2BR at 70 Washington. Rumors that he has a bronze statue of David Walentas in his living room and refused to read yesterday's Times story about the death of the boom are completely untrue.
· Down Under: Low-Key Dumbo is Actually Brooklyn's High-Water Mark [NYP]
· Don't Pay Retail [NYP]For more stories from Curbed, go to curbed.com.
Copyright CURBD