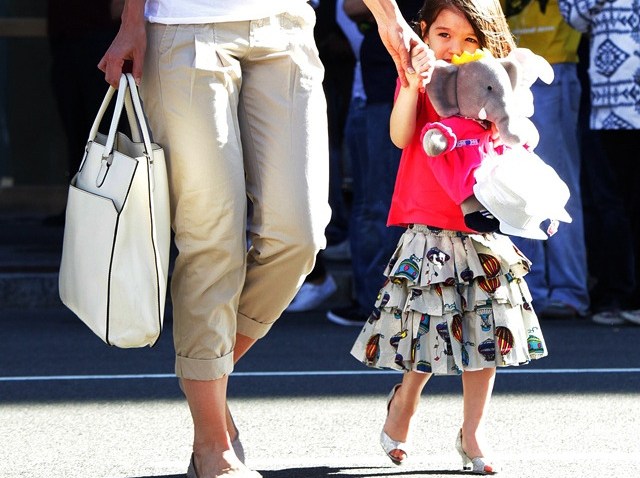 When little Suri Cruise grows up, she'll be one of the wealthiest, most famous gals in the world -- so maybe her wearing heels at age 3 isn't actually as bizarre as it seems to us normal folks.
Suri was spotted wearing heels while shopping with her mother in Boston yesterday -- though from the looks of things, she switched to sneaks at some point. And we must compliment her on her choice of style: a pair of versatile peep-toe d'Orsay heels, not unlike what you might find at Manolo Blahnik or Jimmy Choo. She's also wisely erred on the side of semi-comfort, opting for more of a kitten heel over an ambitious platform.
If this is age 3, we're betting this is the start of a lifelong infatuation with shoes. We should know: Don't think we didn't ask to wear heels at 3, though our parents were pretty insistent that heels were reserved for games of dress-up 'til we were at least safely in the double-digit years ...