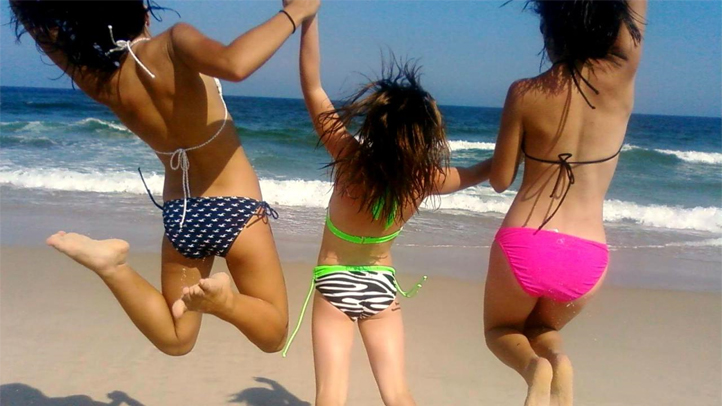 Over the weekend, it seems like the sun exploded. Many of us took the day off on Monday, some of us went to the beach, and some of us made the full transition from buying hot coffee to iced coffee.
All of these things are stressful, but if you listen to these songs by some of New York's finest, the transition to summer will be a little easier.

Tanlines: "Real Life"
Channeling the spirit of the Talking Heads is no easy task. When the easy toms collide with the sunny steel drums in this cut off of their album Mixed Emotions, you feel David Byrne, and also your feet moving. Because you are dancing.

Le1f: "Yup"
Le1f is the rare rapper with a style all his own -- he raps over skittering, hard-to-lasso juke-inflected rhythms, spitting with easy panache. This is one for the barbecues.

Action Bronson and Riff Raff: "Bird on a Wire"
Queens' own Action Bronson is a man seemingly out of time, his Raymond Carver-esque pulp stories telling a tale of the gritty New York that no longer exists over a masterful beat by producer Harry Fraud.

Japandroids: "Nights of Wine and Roses"
Japandroids might not be a New York band per se, but they feel New York, this two-piece bashing away like an army in a hall of mirrors. The key lyric here is, "Don't we have anything to live for/Well, of course we do, but until it comes true/We're drinking." Nihilistic in all the right ways.

Heems f. Despot and Kool A.D.: "Kate Boosh"
Nehru Jackets, the vastly underrated mixtape put out by Queens rapper Heems of Das Racist, contains this sunny gem featuring New York rap stalwart Despot, who along with Andrew W.K. owns the nightclub Santos Party House. Fittingly enough, it samples Kate Bush.