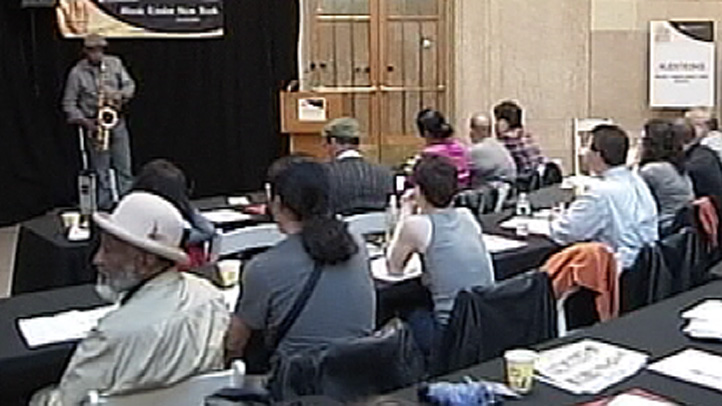 Dozens of musicians auditioned today before a panel of MTA judges for the chance to be one of the official "Music Under New York" acts that perform throughout the subway system.
Some 65 soloists and groups were each given five minutes before the judges.
A variety of instruments were represented, including the Chinese erhu, Peruvian cajon and Appalachian dulcimer. Genres included folk, Afro-beat, gospel, opera, R&B and a cappella.
Watch some of the hopefuls here.
View more videos at: http://www.nbcnewyork.com.
More than 100 acts participate in the program, performing in about 25 locations throughout the transit system. The program has been in place since 1985.
The panel of judges includes music industry reps, MTA station operators and fellow musicians.
They are looking for "musicians who reflect the culture and diversity of the people of New York City," the MTA website said.