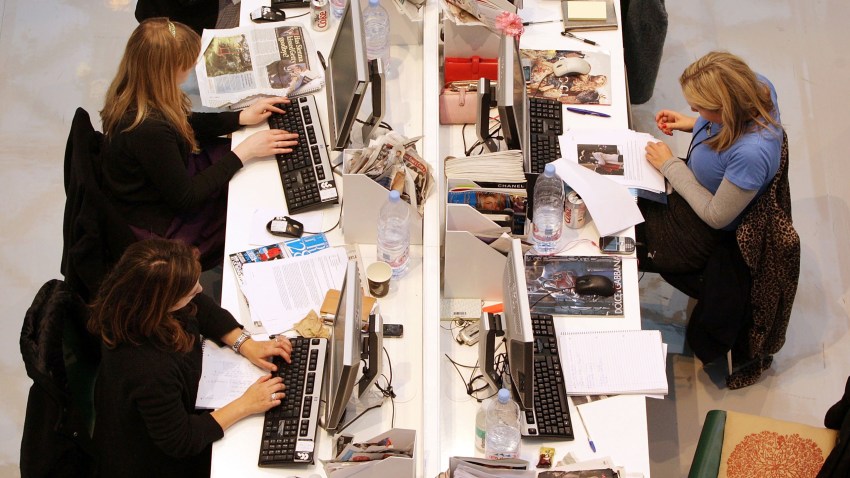 Lending credence to the popular assumption that many people's jobs consist primarily of updating their Facebook statuses, new research indicates that the social networking site costs companies productivity.

Sure people have been fired over things they post to Facebook while at work ("I can't believe I can be this wasted and still do my job" comes to mind) and some companies block the site -- the firm Nucleus Research has actually put some hard numbers to the suppositions.

Nucleus found that the lost time averages 1.5 percent of total productivity. Now that might not seem like a heck of a lot, but Rebecca Wettemann, vice president of research for Nucleus Research points out that companies are facing tighter margins right now and this could make a real difference. "While it won't make you popular," she says, "restricting Facebook can reclaim lost productivity. If your profitability is say two percent, this could be the difference between staying open or closing shop."

Rebecca wisely locks her Facebook profile so nobody can see how much time she wastes on it.

Nearly half of the 237 employees (who were randomly selected across all levels) in the study said they used Facebook during work hours, and 77 percent of those who have an account said they used it. Just 13 percent said they had a legitimate business reason for accessing their accounts. Some admitted to using Facebook for as much as two hours out of the work day, and one in 33 admitted that they actually built their entire profile during work hours.

The 1.5 percent wastage figure is based on actual time spent during an eight-hour work day. But, depending on whom you ask, it could be much more or much less.

There is the argument, espoused by tech theorist Linda Stone who coined the term "continuous partial attention," that the constant interruptions of daily office life add up to much more than just the time spent on them. In his New York magazine story "In Defense of Distraction" Sam Anderson writes: "American office workers don't stick with any single task for more than a few minutes at a time; if left uninterrupted, they will most likely interrupt themselves. Since every interruption costs around 25 minutes of productivity, we spend nearly a third of our day recovering from them."

So Facebookers could be costing themselves much more time than just the moments they spend typing "So bored today." Of course, maybe they are bored because they really don't have anything to do. Or maybe they just don't know they are supposed to be doing work. Anderson found research that stated, "People who frequently check their e-mail have tested as less intelligent than people who are actually high on marijuana."

Then there is the argument, supported by some research, that workers need small mental breaks in order to stay productive. But try explaining that to the boss who is asking you how you had the time to post 14 different YouTube videos of orangutans dancing to your profile before lunch.
Copyright FREEL - NBC Local Media