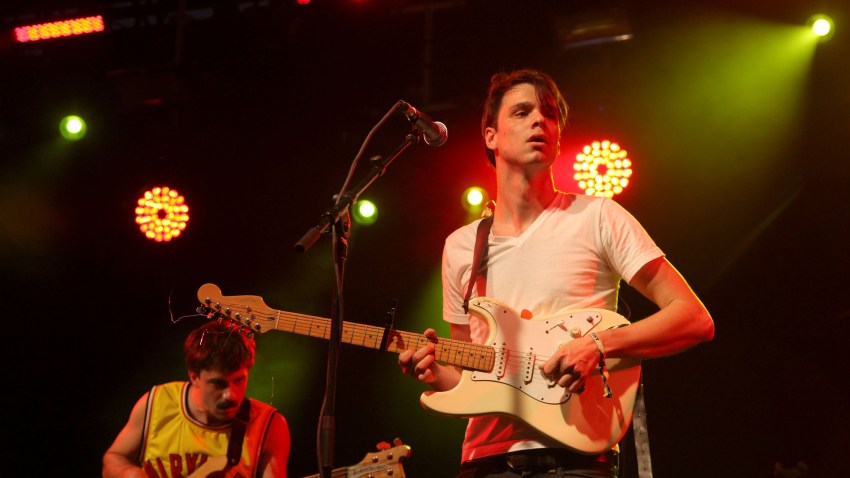 Bitte Orca, the sixth full-length from Brooklyn band Dirty Projectors released in 2009, was to many fans of indie rock a document from on high.
Depending where one set the needle down on the record, it was possible to find a band that was abstract, calm, gloriously messy or deeply, deeply groovy—the record was set in unconventional time signatures (care to clap out a 3/2 beat on your knee, anyone?), characterized by intense periods of Battles-y math-rock breakdowns followed by angelic vocal orchestration.
"Stillness Is the Move," the unassailable jam of the record, would go on to be covered by soulstress Solange Knowles. It was the type of challengingly joyous album not seen since the days of Talking Heads -- that may sound heavy, but David Byrne himself took notice of the band and collaborated with Dave Longstreth, sometimes-singer and the band's sonic architect.
The world seemed to be the Dirty Projectors' oyster, and yet instead of capitalizing on his band's success and going for the quick follow-up, Longstreth chose to take his time, spending 11 months writing and recording the album in a house upstate.
It remains to be seen whether Swing Lo Magellan, which will see its official release tomorrow on Domino Records, will reach the same successes as Bitte Orca, but it certainly won't be for lack of trying. In an interview with the New York Times, Longstreth claims such disparate influences for the album as Lil Wayne, Guided by Voices, Blind Willie Johnson and the Bible. Judging from the interview, Longstreth thinks about music much, much differently than you and me (sample quote: "I just find it's thrilling when nothing's going on in the speakers,") and it'll be interesting to see how well his musical vision translates this time around.
Stream the album over at the New York Times, and be sure to check back to NonStop Sound for our review later this week!