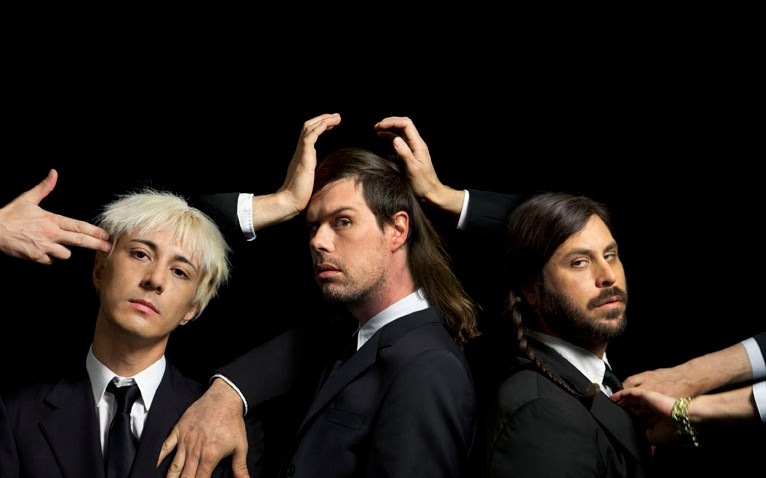 Liars have made their fans wishes come true today, as the ever-mutating Brooklyn group is offering a stream of their upcoming sixth album WIXIW (pronounced "Wish You") over here.
On first listen, it has a nice blend of their heady, atmospheric sound (opening track "The Exact Colour of Doubt") and their grinding, doom dance flair ("A Ring on Every Finger"), but you check it out and see what you think, with the caveat that it takes a few listens before any of their albums make sense anyway.
Should WIXIW put you in the mood to shake your thing in an off-beat but furious manner, do know that the band will return from their Los Angeles sojourn to play Webster Hall on June 20.
Tickets are available here.