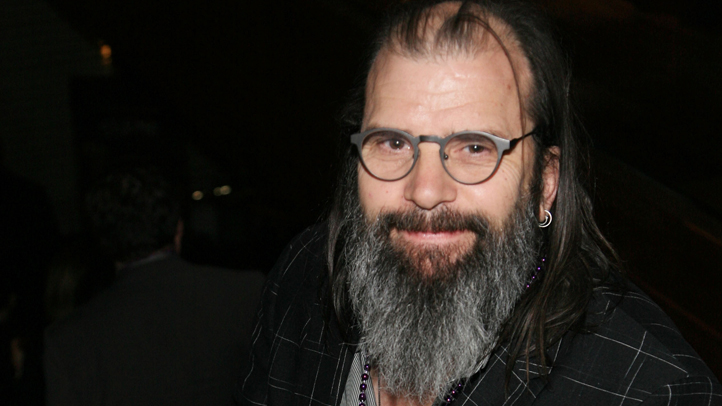 Fans of Steve Earle were in for a treat recently at Barnes & Noble Union Square, when the country singer-songwriter swung by to read — and indeed, sometimes sing — from his latest book, "I'll Never Get Out of this World Alive."

From outward appearances, Earle appeared more eccentric professor than three-time Grammy award winner, with his corduroy sports coat and trademark long, raggedy beard. And he seemed disinterested by his own introduction, perusing the "Songbooks" racks off the side of the stage as the moderator washed him with compliments.

But he perked up when talking about literature. He named "Coming to Slaughter" by Michael Ondaatje as his favorite book, and a starting part for his own full-length work of fiction.

"I worked on it for a long time, because it's not my day job. It started about eight years ago, right after my first book was published," he said. "I didn't really want to write a novel at all. I was tricked by my editor at the time into writing a full-length novel — he just didn't want any more short stories."
The novel, set in 1963 in San Antonio, was inspired by Earle's interest in Hank Williams and the doctor who purportedly traveled with him to prescribe him drugs to morphine and choral hydrate.
Earle later discovered that it was not a doctor at all, but a "quack," but stuck with the urban myth as the genesis of his novel anyway, setting up a story about a heroin-addled doctor who funds his habits by performing abortions and who is haunted by the ghost of Hank Williams.

"I hope that my next novel doesn't take eight years. Because I'm 56 for God's sake. I'll always end up writing some songs in there and might get distracted. But I think I'll probably write another book and it will take less than eight years this time," he said.

"I'll Never Get Out of This World Alive" is also the title of Earle's latest album, itself an homage to the 1952 single by Williams, the last to be released in his lifetime.