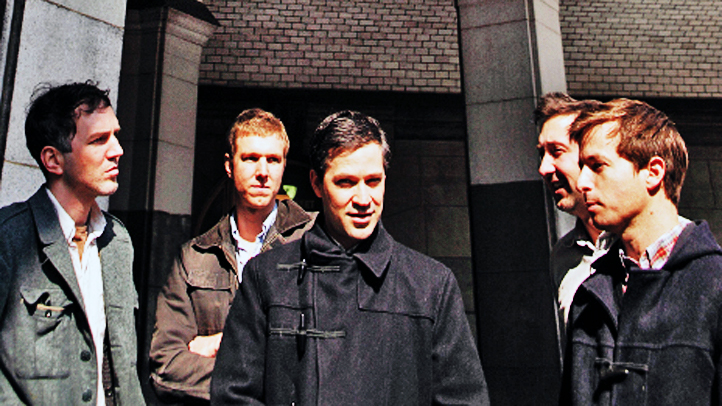 St. Vincent, The Walkmen and Beirut will headline the Crossing Brooklyn Ferry music festival, which despite the name will not take place on a boat. Instead the event will take place on May 3 through May 5 at the Brooklyn Academy of Music.
The line-up was curated by Bryce and Aaron Dessner of The National, who selected several artists they have toured with (St. Vincent, The Antlers) or worked with in the studio (Sharon Van Etten, My Brightest Diamond.) The full line-up is below, and will include films at the BAM Rose Cinemas and classical ensemble performances between artists.
Tickets go on sale on March 8 to Friends of Bam and March 12 to the public; they are $45 for each night. A $110 three day pass will go on sale on March 5 for Friends and March 6 to the public.
Crossing Brooklyn Ferry Schedule
May 3
The Walkmen
Sharon Van Etten
Zs
Twin Shadow
Callers
Jherek Bischoff
People Get Ready
yMusic
JACK Quartet
May 4
St. Vincent
The Antlers
Buke and Gase
Tyondai Braxton
Ava Luna
Missy Mazzoli and Victoire
Sinkane
NOW Ensemble
Hubble
Joakim
May 5
Beirut
Caveman
Atlas Sound
Oneohtrix Point Never
My Brightest Diamond + yMusic
Janka Nabay & the Bubu Gang
Skeletons
Brooklyn Youth Chorus
The Yehudim
Benjamin Lanz DJ Set by Pat Mahoney and Nancy Whang (DFA)