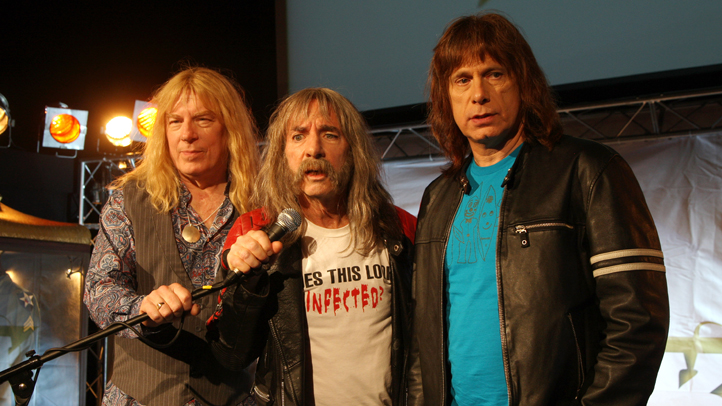 The Brooklyn Academy of Music is hosting the reunion of reunions and we can hardly contain ourselves. For one night only, Spinal Tap will be back on stage where they truly belong -- in honor of 11/11/11.
There's a reason why the American Film Institute has recognized this film in several categories including in the top 100 Movie Quotes ("These go to eleven").
Fittingly, BAM presents "The Movie that Goes to 11: This is Spinal Tap," a screening of the film and a Q&A with Christopher Guest and Harry Shearer via Skype.
Though now we find ourselves in a predicament. What could we possibly ask these living legends? We've narrowed down five questions for the rock gods.
1. Do you think David St. Hubbins and Nigel Tufnel were actually in love with each other?

2. What sort of reaction did you guys get after the movie was released from bands and the music industry?

3. How did you do your research in order to play pompous rock stars?

4. Will there be another Unwigged & Unplugged Concert tour?

5. Would you guys be into making a sequel to "This Is Spinal Tap? "
What would you ask?


The film shows at 7 and 11 p.m. this Friday. The Q&A will take place at the 7 p.m. showing, $12 at BAM Rose Cinemas.