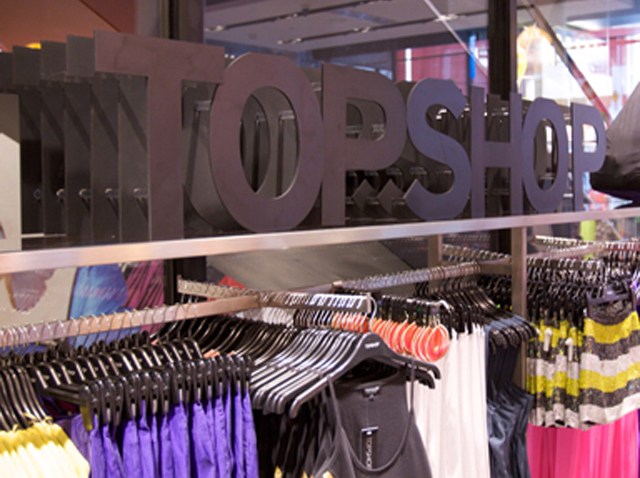 The other day, Refinery29 blew our minds—and, we assume, the minds of pretty much every other New Yorker who cares about such things—by linking to a post on Papier Blog alleging that Topshop was moving to Brooklyn.

"Some speculate that it will be located in the Fort Greene neighborhood," wrote Papier. "And in consideration of the business deal she just inked with Sir Phillip Greene (Topshop's owner), who do you think is on board to oversee the opening and style aspect of the shop? That's right, everyone's favorite party girl from across the pond. Miss Kate Moss."
On the one hand, there's a lot about this rumor than made no sense, starting with the Fort Greene factor. While we like the idea of a Topshop in some gorgeous old brownstone, it just seems a bit too far outside the range of typical fast fashion architecture. On the other hand, we could see a Topshop coming to downtown Brooklyn—after all, there's an Urban Outfitters on Atlantic Avenue—and we could also see how someone could confuse those two neighborhoods. So we made some calls. The verdict: While Topshop's official position is "no comment," the consensus seems to be that this is nothing but a fantasy. Rest assured that we take no joy in passing on this news, Brooklyn.

Copyright RACKN