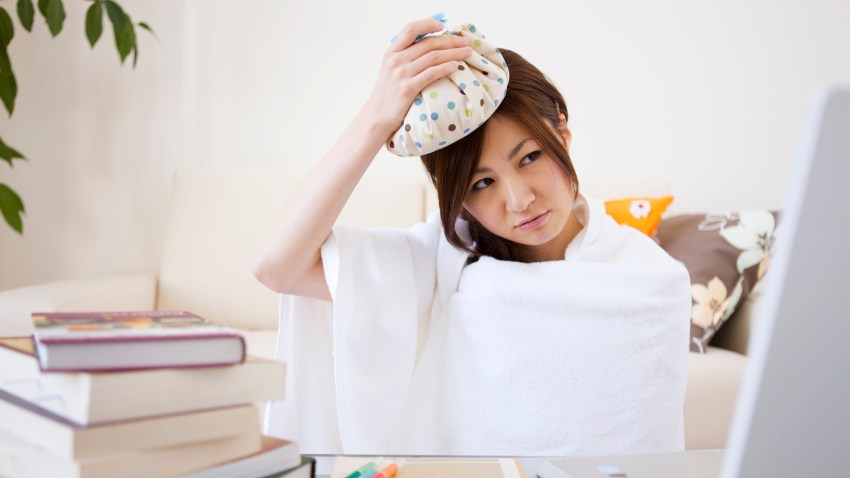 There was a time when illness usually prompted a trip to the doctor's office. These days, the sick usually turn first to the web in an attempt to treat themselves.
But users aren't just hitting up WebMD and discussion forums to self-diagnose and self-treat; now they're connecting with one another directly through social media to compare, contrast and gripe about their pains and diseases.
And these small, personal exchanges are helping build a bigger public health picture -- something epidemiologists have picked up on and started to tap into as part of their research.
The New York Times reports:

Social media — Facebook, Google, Twitter, location-based services like Foursquare and more — are changing the way epidemiologists discover and track the spread of disease... Now technology is democratizing the disease-hunting process, upsetting the old equilibrium by connecting people through channels effectively outside government control. While the online chatter can be unproductive or even dangerous — spreading fear along with misinformation about causes and cures — a growing cadre of epidemiologists sees social media as a boon. Future hunts for pathogens may rely as heavily on Twitter streams and odd clusters of search queries as on blood tests and personal histories.
How many times have you seen friends' statuses in your news feed griping about allergies or wondering aloud if they have the flu? And your friends' friends chiming in with comments to commiserate or to offer insight from their own experiences?
That's what "computational epidemiologists" are trying to explore -- to "use unconventional data sources to help predict disease outbreaks," as one doctor told the Times. "Tapping into people's communications about health events can tell you a lot. Wherever people are having discussions, whether it's Facebook, Twitter, chat rooms or blogs, you can process that information using modern tools and extract key elements."
There are sites and apps now collecting this data and curating them in databases like HealthMap and Google Dengue Trends. And researchers have found that the digital behavior and activity in a given area often mirrors a disease being tracked.
"The way that information moves is very similar to the way disease moves," one epidemiologist told the Times. "We often don't really understand how people move or interact."