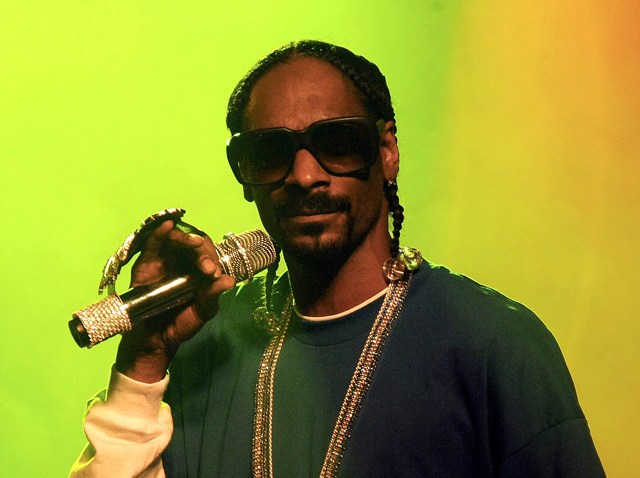 No word on whether he graced Prince William's bachelor party, for which his recent single "Wet" was purportedly recorded (read that press release, if you haven't yet, to experience PR magic firsthand), but Snoop Dogg brings his filthy, drawling brilliance to New York tonight. And he will be fancy.

As Brooklyn Vegan points out, there's some interesting fine print on the Webster Hall flyer: "Dress code sexy & chic, collared shirts. Mandatory for Gents. Heels for Ladies. Bottle service." Snoop himself is pictured in a tux.
This evening, he'll be accompanied by Funkflex and Bobby Trendy and celebrating tomorrow's release of his album, Doggumentary. He also DJs the release party tomorrow night.

Tickets to Snoop's soiree are still on sale. Dust off your cravat, old chap.