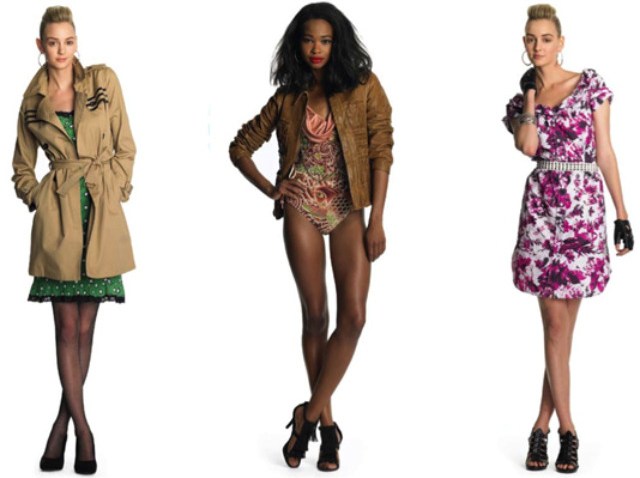 The blurry, half-visible images from an editorial featuring Jean-Paul Gaultier for Target that surfaced last week had us hankering for the real thing. Happily, the universe obliged.
Somehow a lookbook arrived at Refinery29 headquarters (requests to Target for the images, alas, proved unsuccessful), and with it, a few revelations: The fuzzy editorial was actually from Elle, and the trench coat we've been cooing over is just $59.99. Rock.
The line ranges from $17.99 for swimwear to $199 for leather jackets. Head over to Refinery29 for more images from the collection and pick out your own favorites.