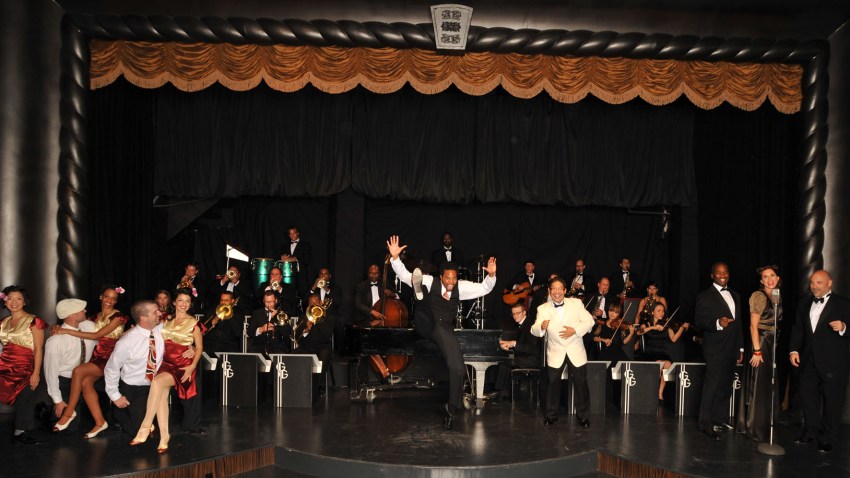 Big band leader George Gee is trading up for the holidays. Skipping out on his swing troupe's usual weekly slot at Swing 46, Gee is bringing his full 22-piece Make Believe Ballroom Orchestra and a special holiday show to the swank Edison Ballroom beginning December 20 and running through January 3 (except Christmas Eve).
The economy, of course, has not been so swinging, and the Edison Ballroom, which is usually booked solid with private parties during the holidays suddenly became available this winter. Enter Gee, an energetic and accomplished jazz musician with a serious big band fascination. The match seems ideal. And also like a cheesy Christmas special: The Chinese Big Band leader with a heart of gold steps in with a holiday pageant to save the storied old deco club in its time of need.
Each night's show will have two sessions: the first with dinner, open bar and and the show (complete with Lindy-hopping aerialists), runs $140 a head. The band plays a second session after dinner where guests can dance to the orchestra. For $75 per person, you can join in on the second half, which includes open bar but no dinner. Maybe you can close your eyes and make believe the economy is back in the good old days, too.
Copyright FREEL - NBC Local Media