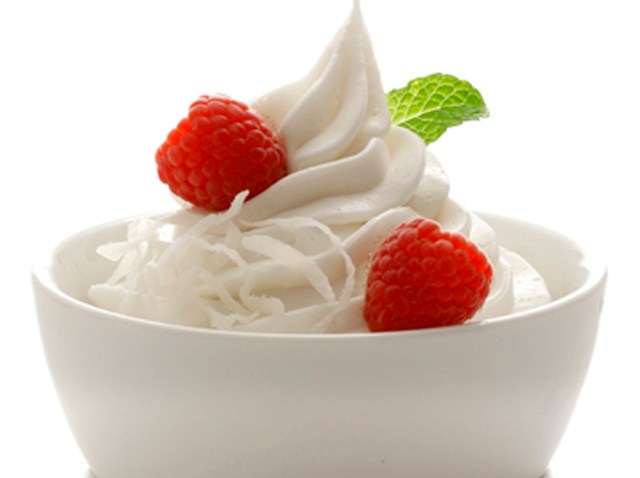 How cruel: Just as swimsuit season revs up, so does the craving for the sweet treat that is ice cream.
How merciful: Aside from the obvious calorie bombs (hey, Ben & Jerry's Chubby Hubby), supermarket freezers are stocking up more on healthy, low-calorie options.
To see whether they stack up on flavor, The Daily tested out six "light" ice creams. Here's a brief rundown of their reviews; check out the whole list at TheDaily.com or on the The Daily for the iPad.
Lifeway frozen kefir (90 calories a serving): "The yogurt's tang is best displayed alongside sour-sweet pomegranate, but its creaminess -- which happens to be 99 percent lactose-free -- results in a rich texture that's closer to ice cream than sorbet across the board."

Sheer Bliss Bites (50 calories and 3.5 grams of fat per two-bite portion): "Sometimes all you need is a taste... they're satisfying by the pair."

Diana's Bananas Banana Babies (130 calories and 6 grams of fat per serving): "It's the perfect summer classic: a half-banana frozen under a thick shell of dark chocolate, with no chemicals, additives or stabilizers."

Skinny Cow ice cream bars and sandwiches (110 calories per serving): "Skinny Cow never disappoints... [but] [a]cross the board, we're a little weary of the excessive additives and slight artificial flavor -- the pioneer has tough competition brewing."

Yasso Frozen Greek Yogurt bars (70 calories per serving): "They're kosher, gluten-free, fat-free and one of the healthiest treats on our list... they're bound to resonate well with the Pinkberry-loving set."

Jamba at Home (60 calories a serving): "A healthy smoothie can just as easily act as a small meal or dessert, and the chain that made them famous is now stocking the freezer aisle, too."

For a DIY treat: "Zoku freezes liquid contents in 10 minutes flat, and comes with cleverly designed accessories that yield bona fide masterpieces"; "Yonanas churns bananas and other frozen fruit into a surprisingly smooth bowlful that's prime for creative mix-ins, Coldstone-style."