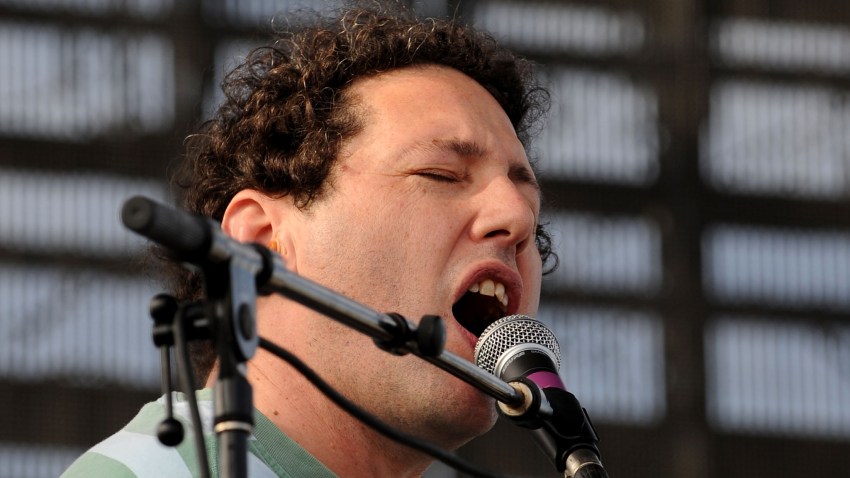 We brought you news of Yo La Tengo's eight-day Hanukkah residency at Maxwell's starting Dec. 20, even if we didn't have to -- the week-and-a-day sets have become a tradition for the Hoboken-based band, their fans and their scores of guest performers.
In keeping with the tradition, they've once again sold out each of those eight days, which are annually among the most fun and festive shows put on by any band in the area at any time of year. Which is why It came as a shock to see singer-guitarist-husband Ira Kaplan come out with an admission of ill health. Long story short, Kaplan went through a "serious health scare" earlier this month that apparently might have meant halting any of the band's outings. But Ira won't be deterred and is pressing on with YLT's eight crazy nights.
The full text, posted to the band's website on Saturday, appears below:
Hi everybody, especially those of you with tickets to next week's shows,
We strive to make our Hanukkah shows unpredictable, and in one unfortunate regard we've outdone ourselves this year. I'm going to be a little vague here, but I had a pretty serious health scare earlier this month. I'm well on the way to recovery, but I've not yet been deemed ready to Rock. The good news is . . . well, the good news is I'm on the way to recovery . . . but vis-à-vis next week, the good news is that I've been deemed ready to sit in a chair and play the concerts that mean more to me, Georgia and James than most anything else we do together. Our sets will undoubtedly be tweaked accordingly. In other words, if you were hoping to be in attendance for our annual airing of "Mushroom Cloud of Hiss," I'm afraid that is now zooming up the Unlikely chart with a bullet. But we're confident that it's going to be a great eight days. We're looking forward to seeing you all, and to not answering any questions about what happened to me!
As long as I've got your attention, I'll let you know about one other change this year. We've filled the walls of Maxwell's front room with a bunch of posters and other ephemera from our various closets. Some of it will be for sale (all proceeds to charity) and all of it will hopefully be entertaining.
Hanukkahly yours, Ira
Let's hope all the other surprises this year are just fantastic guest performers. Here's wishing you the best, Ira.