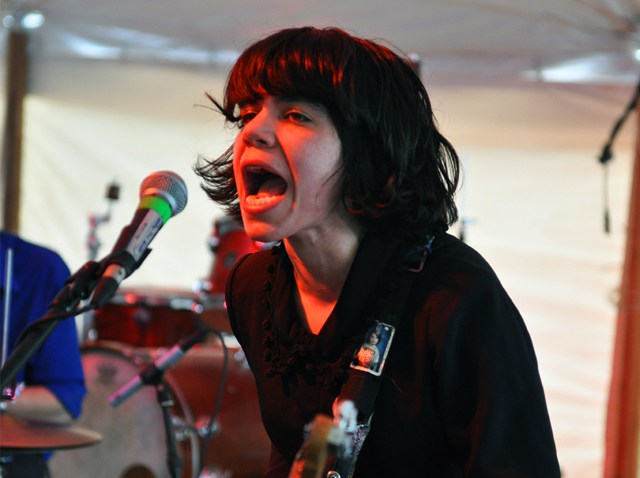 Screaming Females, the finest punk trio in all of New Brunswick, will release their fifth album Ugly on April 3 via long-time label Don Giovanni.
The album was produced by legendary recording engineer Steve Albini, which means Jarrett Dougherty's drums will sound louder than ever thought possible.
Previous Females records have been worthy but haven't quite documented their formidable on-stage energy. But Albini is known for capturing a live feel with his records; should he manage to harness singer/guitarist Marissa Paternoster monster-force wailing on disc, Ugly could well end up shattering the space-time continuum. Or at least, it will rock very, very hard.
The group will release the album's first single "It All Means Nothing" on Feb. 11. The B-side of the seven-inch single is a live version of "A New Kid" recorded at WFMU.
But while all of this album talk is very exciting, Screaming Females is a band that needs to be seen to be believed. Luckily, you will get that opportunity soon, as they will play the Don Giovanni showcase at the Music Hall of Williamsburg on Feb. 11 and Generation Records on Feb. 12.
Ugly
1. It All Means Nothing
2. Rotten Apple
3. Extinction
4. Red Hand
5. 5 High
6. Expire
7. Crow's Nest
8. Tell Me No
9. Leave It All Up to Me
10. Doom 84
11. Help Me
12. Something Ugly
13. Slow Birth
14. It's Nice