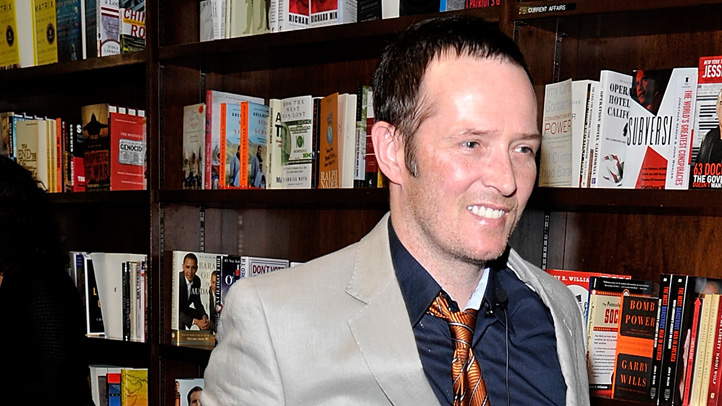 Don't expect to read about the wild and glamorous 1990s in Scott Weiland's memoir.
The Stone Temple Pilots lead singer, plugging his tome at Barnes & Noble in Union Square last night, says it's not about the band's heyday.
"I decided to not make it an überglamorous rock-n-roll thing, talking about good old days in the early 90s and the parties. To tell you the truth, we go straight from the stage to the bus now," Weiland admitted.
In town for a Stone Temple Pilots concert later that night (yes, they are together, and touring) at the Gramercy Theater, Weiland appeared exceedingly calm in conversation with music journalist Michael Pinfield.
He spoke simply, at times resorting to platitudes when discussing his book, which was co-authored with David Ritz, himself a songwriter who co-wrote Marvin Gaye's "Sexual Healing."
"I don't think people have an idea of who I really am as a person. I'm a son, I'm a father, and I'm a friend, just like all of you," Weiland said, explaining the book's genesis.
In the memoir, titled "Not Dead and Not for Sale, Weiland recounts his life in chronological order, from playing $200 gigs with his first band at age 16 and being heavily influenced by Echo and the Bunnymen and The Cure, to his heavy dope habit and the marriages he's had along the way.

Music was always an obvious path for the singer.

"I was in the school choir, a magical ensemble, and we did over a hundred concerts in school. I think that's where I got my ability to understand harmony, layering vocal harmonies," Weiland said.

"I even tried to take a couple years music theory and was not so good at it. I was never good at math."