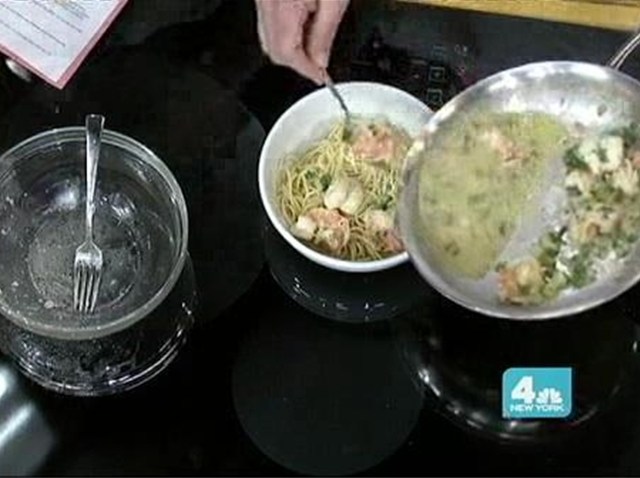 Serves 4

Ingredients

24 jumbo shrimp (about 1 ½ pounds), peeled, deveined, and rinsed

½ cup all-purpose flour

¼ cup olive oil

1 tablespoon unsalted butter

6 scallions (white and green parts), thinly sliced

1 cup chicken broth

¼ cup chopped fresh flat-leaf parsley

1/3 cup Champagne

¼ cup dry white wine

Salt and freshly ground black pepper, to taste


Coat the shrimp with the flour. Heat the oil in a large nonstick skillet over medium flame and sauté the shrimp for 2 minutes. Remove the shrimp (they will not be cooked through at this point) and reserve.

Remove the oil from the skillet and discard. Add the butter and the scallions to the skillet and sauté over low heat, stirring, for 3 minutes. Add the broth, return the partially cooked shrimp, and simmer for additional 2 minutes. Add the parsley, Champagne, and wine. Stir to combine, cover, and continue to simmer over low heat for 4 minutes, or until the shrimp are cooked through. Season to taste with salt and pepper.