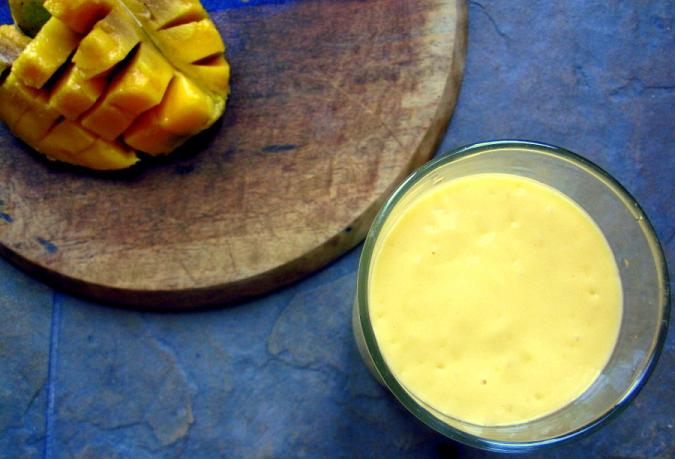 "Ah, summer, what power you have to make us suffer and like it." —Russell Baker

I've always been a proponent of pro-and-con lists.

Ever the realist, I acknowledge that most things in life come with some good and some bad. And listing pros and cons is my method of pitting the roses against the thorns.

Still, I'll admit there are some wonders of the universe that simply defy the necessity of the pros and cons list. Some things are so definitively wondrous or horrific that their counterpoints would be needlessly weighed. For me, summer falls into the definitively wondrous category.

Of course summer has its cons: Bikram-level sweat, heat waves, your clothing sticking to you, you sticking to others. But these weigh so meaninglessly against summer's pros: beach days, Hamptons weekends, iced coffee, incessant outdoorsy-ness, and a sweeping influx of collective happiness.

Besides, I've always found that most of summer's cons have simple fixes. Dehydrated? Drink up. Sweaty? Have a hand towel on hand (always). Can't stomach eating hot food or, worse, cooking hot food? Make a smoothie.

One of my only qualms with summer is that I become a cranky cook. In moderately or even frigidly tempered months, I thrive in the kitchen. But during the summer, I opt for as little time in front of the stove as possible. Often, I'll make big batches of pasta or grain salads and grilled vegetables and refrigerate them to have on hand when hunger hits. But when I haven't had the foresight to prepare something ahead of time, I turn to a mini-meal in smoothie form.

This week, on my plate — or, er, in my glass — is one of my go-to summer smoothies, my Ginger Mango Lassi. It's a minimalistic spin on the classic Indian yogurt drink. It's refreshing, flavorful, filling, hydrating and — this is the best part — comes together in less than five minutes without a single heat source.

Why should you blend this up the next time the summer heat leaves you hungry, thirsty and too exhausted to cook?
Naturally sweet. Smoothies are so often loaded with refined and artificial sugars, which discredit the natural sweetness of (what should be) a fruit-based drink. Our smoothie trusts and rides on the sweetness of ripe mango flesh, and calls for just a bit of honey to cut the tartness of the Greek yogurt.

Protein-packed. What the standard smoothie overcompensates for in sugar, it often lacks in protein. While a blend of fruit, ice and milk can be delicious when done right, the mixture isn't exactly filling. To ensure this smoothie gives you some staying power after your day in the heat, I incorporated a serving of protein-packed Greek yogurt in lieu of milk. This also makes for a creamy, thick, stick-to-your-ribs texture — good for the taste buds, and for the pleasant fullness that will keep you out of the kitchen just a while longer.

GI-friendly ginger. Ginger has long been lauded for its ability to ease gastrointestinal woes. While I've often made this smoothie as a simple mango lassi, I find ginger a flavorful and practical addition during the summer when overexposure to the heat makes us more prone to nausea and dizziness.
---
Ginger Mango Lassi
(Makes 1 enormous or 2 small servings)

INGREDIENTS
1 extra-large ripe, sweet mango
1 (6 oz.) container plain Greek yogurt (nonfat or 2 percent)
1 tbsp. honey (more or less to taste)
½-inch piece of fresh ginger, peeled OR ¼ tsp. ground ginger
1 cup crushed ice

DIRECTIONS
Peel and dice the mango, making sure to scrape off as much flesh as possible. Puree in the blender.

Add remaining ingredients, and blend until thick and smooth. If you prefer a thinner consistency, add more ice.


Sarah Levy is a New York City-based nutritionist and food writer. As a board-certified nutrition specialist and a self-certified foodie, Sarah believes in a bipartisan respect for our taste buds and our waistlines. While it is often assumed that sound nutrition and delicious food are mutually exclusive, Sarah is on a lifelong mission to teach others that nutritious can be delicious. When she's not consulting with clients of her private practice Health Should Taste Good, she's eating, cooking, "happy hour-ing" -- and blogging about it all at The Foodie Diaries.