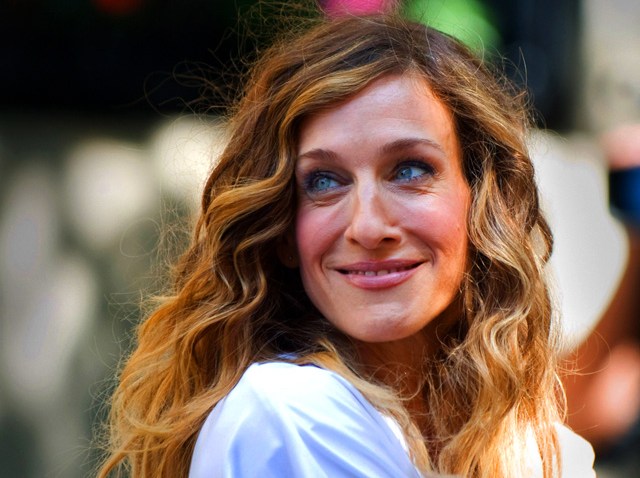 Turns out Parker's new position at Halston is even more impressive than initially suspected: She'll take on the role of president and chief creative officer at the brand. What's more, she'll get a seat on the board of directors and even have equity stake in Halston.
WWD got the exclusive, in which the star insists that she's "fully committed to the project" -- to such an extent that WWD seems to be comparing her to other celebrities-turned-designers like Mary-Kate and Ashley Olsen. But there's the thing: The Olsens have thrown themselves completely into design (at least for the time being) in order to churn out a staggering number of collections -- from the Row to Elizabeth & James to Olsenboye for JCPenney. If Parker's commitment to the brand is as serious as WWD's article suggests -- and the article even goes so far as to remark that "it is unclear how much Parker invested in Halston, or if she put any of her own money toward it" (certainly some note-worthy questions to raise) -- then it naturally follows that the star would be putting her other acting jobs on hold to really focus on this.
Most revealing is the fact that Parker told WWD she had no plans to tamper with Marios Schwab's first collection for the brand, to be unveiled at fashion week in February. "That is his domain, and he was quite far along in the process when I came into the conversation," the actress said. "There is no point in hiring somebody and then undermining them, and nor do I have any interest in doing so." Supportive words, but the hidden implication is that Parker could have had a say in Schwab's collection if she'd decided to -- much as Lohan slapped those strange pasties into Ungaro's then-designer Estrella Archs' collection last-minute. We're interested to see how far, exactly, Ms. Parker's reach extends into Halston once she's permanently installed.