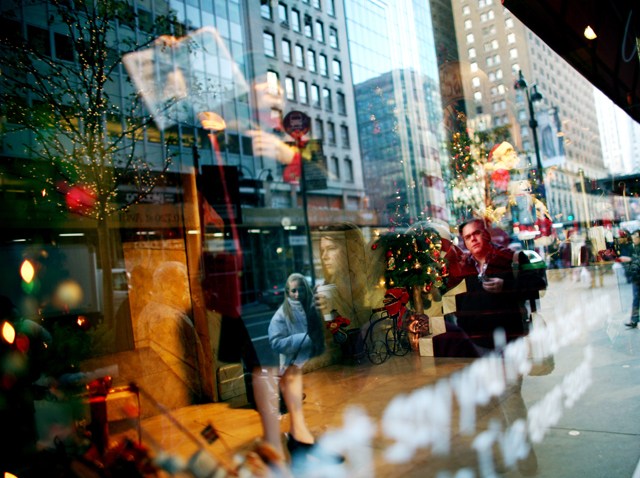 Diane von Furstenberg
A favorite of working women everywhere, the grand dame of the American sportswear is putting her coats on sale for $350, as well as her signature wrap dresses (vintage and contemporary) for $150 at this epic sale. Watch out for shoving girls.
When: Friday 9AM-5:30PM; Saturday 9AM-3PM
Where: 260 Fifth Ave.
Clothing Line Showroom
Through Friday, you can pick up Helmut Lang and Rag & Bone goods at 60 percent off or more at this showroom in the fashion district. These are wardrobe essentials, blazers and sweaters.
When: Friday, 10AM-6PM
Where: 261 W. 36th Street
Thread Social
A little bit downtown indie, a little bit uptown sophisticates12;this label's managed the kind of cross-over appeal that's rare in terms of party dresses. Now you can own one with the same kind of appeal for 85 percent off.
When: Friday, 9:30AM-8PM
Where: 26 W. 17th Street, Suite 301
Thistle & Clover
The charming little Ft. Greene is host to tons of great indie, girly labels like Lorick and Geren Ford. From now 'til Friday, they're also offering up to 40 percent off much of their stock.
When: Through Friday
Where: 221 DeKalb Avenue
Botkier
This is the label (along with maybe Rebecca Minkoff) that really paved the way for mid-range, urban handbags. Their zippered, tough-looking style is still relevant, and now you can pick up your own for up to 75 percent off.
Where: 117 Mercer Street
When: Friday, 10AM-7PM; Saturday 11AM-6PM, Sunday 12PM-6PM
Copyright FREEL - NBC Local Media