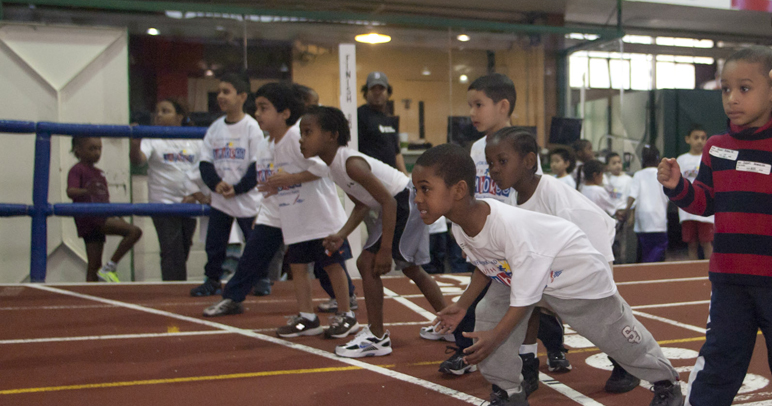 This Sunday, New Yorkers are invited to the New York Road Runners (NYRR) Youth Jamboree for a half-day of free wellness events and track and field contests.
Children ages 4 to 15 are invited to compete in relays, runs, long jumps and shotput contests. Participants will get free T-shirts and ribbons, and be able to warm up with Sportacus from the TV show "LazyTown."
The event will take place at the New Balance Track and Field Center at the Armory, located at 216 Fort Washington Avenue in upper Manhattan.

Registration starts at 7:45 a.m. and races start at 9 a.m.
This is the first of three youth jamborees of the school year. So, if you can't make this one, there will be more youth jamborees next March and May.
For a schedule of events, click here.