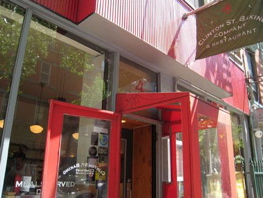 We have some pretty solid intel that the owners of Clinton Street Baking Company are looking to open another location on the Lower East Side six blocks south of their Clinton St. spot. A well placed source tells us they're looking to lease the space in a complex at the intersection of Suffolk and Grand Sts., next to Noah's Ark restaurant: "The paperwork was just presented to the board of Seward Park and is currently under review." Managers at the store and co-owner Dede Lahman will neither confirm nor deny and tell us to check back in a month—pretty good indications that some sort of plans are in the works.
· The Dish: Community Food & Juice [~E~]
— photo creditFor more stories from Eater, go to eater.com.
Copyright EATER